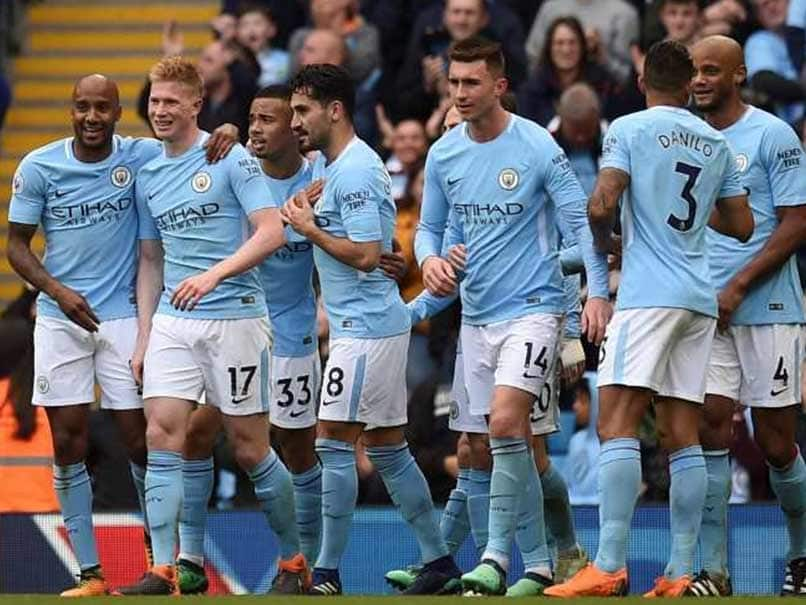 The final round of English Premier League matches take place on Sunday and @Olimp_SA take at look at one needs to be done in terms of the title race and Champions League and Europa League qualification
Betting markets for all of this week's EPL matches are available here
All eyes will be set on the Premier League on Sunday afternoon as the prestigious competition comes to an end with a few twists and turns still to be expected! Title race, Top 4 chase and Europa League football all come down to Matchday 38, which we go through in this preview!
The Title Race
The Premier League trophy has been a 2-horse race for the past few months. Manchester City and Liverpool have been arguably the best 2 sides to watch in Europe this season and with just 1 point separating them, their respective fixtures will certainly have the majority of Premier League fans` attention on Sunday afternoon. Manchester City could`ve had a clear run to the title after Liverpool`s draw against Tottenham, but Pep`s side failed to put on a title-winning performance against West Ham, where they had to fight a 2-goal deficit just to drop 2 points with a draw and give Liverpool a second breath of air.
Outcomes for either side to win the Premier League title:
Manchester City need to simply beat Aston Villa at the Etihad on Sunday afternoon to be crowned Premier League Champions. They are currently priced at 1.18 to win and Aston Villa at a whooping 16.75.

If Manchester City draw on the day, they can still become Champions if Liverpool draw or lose to Wolverhampton. Liverpool is currently priced at 1.18 and Wolverhampton at 16.00.

If Manchester City lose, they will need Liverpool to draw which crowns them Champions on goal difference or for Liverpool to lose their game.

If Manchester City draw or lose and Liverpool beat Wolverhampton, Liverpool will be crowned the Premier League Champions.
The Top 4 Race
Manchester City, Liverpool and Chelsea have now secured their spot in Premier League`s Top 4. The final spot will be challenged for by London`s Tottenham and their neighbors – Arsenal. The Gunners dropped vital points against Tottenham and Newcastle in their last 2 games and have now left their Champions Leagues hopes in the hands of their arch rivals Tottenham.
Norwich (12.00) vs. Tottenham (1.24)
Arsenal (1.39) vs. Everton (7.75)
Possible outcomes for the 4th place:
If Tottenham win or draw against Norwich, they will secure their spot in the 2021/2022 Champions League campaign.

If Tottenham lose against Norwich and Arsenal lose or draw against Everton, they will still secure the 4th place.

The only way for Arsenal to secure a spot in the Top 4 is if they win against Everton and Tottenham lose to Norwich.
Europa League Battle
Just 1 spot is available in next season`s Europa League campaign and it will be challenged for by Manchester United and West Ham. The Red Devils are currently placed 6th, with just 2 points separating them from West Ham who are in 7th. A drop to the UEFA Conference League will be a huge blow to Manchester United`s confidence and margins will be slim if they are to keep the Hammers below them.
Brighton (2.43) vs West Ham (2.94)
Crystal Palace (3.13) vs Man United (2.29)
Europa League scenarios for both sides:
If Manchester United win against Crystal Palace they will secure their spot in the 2022/2023 Europa League campaign.

If Manchester United draw or lose to Crystal Palace, they will need West Ham to draw or lose against Brighton if they are to remain in 6th place.

If West Ham win against Brighton, they will need Manchester United to lose or draw against Crystal Palace. A draw in the Man United game will push West Ham into 6th based on goal difference.
The excitement for the final day of the Premier League will be high around the World and nothing is yet decided in the most crucial parts of the Premier league table. Sunday afternoon will certainly be one not to miss and there are ample markets to bet on to keep your afternoon entertainment going!
Betting markets for all of this week's EPL matches are available here