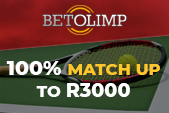 The Boks are pulling tight in camp working on tactics but locally the Currie Cup gets underway and as a punter it's yet another opportunity to build the bankroll… Let's get stuck in to Week 1 of the Currie Cup.
Sharks vs Griquas (Friday @ 19:55) – Durban
The starting line-up for the Sharks in this clash doesn't differ much from one which could be jogging out for Super Rugby duty. In Fassi and Bosch they have two excitement machines who can also no longer be described as inexperienced kids. Schoeman and Coenie are props who've seen and done it all and won't be shoved around by anyone.
Griquas come into this clash on the high of being crowned the Super Sport Challenge Champions but they will have their worked cut out for them to stay with the Sharks at Kingspark. The men from Kimberley have a number of solid local rugby talisman in their ranks, such as captain George Whitehead, Neil Jordaan and Anthony Volmink.
Verdict: This is a serious Sharks team but in their first outing I expect the Griquas to push them quite close.
BETOLIMP Bet Best: Griquas to stay within the cap of +17.5 @ 1.77
Golden Lions vs Pumas (Saturday @ 15:00) – Johannesburg
One of the biggest factors in the Pumas favour is the man on the side-lines – Jimmy Stonehouse. The experienced coach leads a team that are a solid unit after a strong Super Sport Series campaign. Watch out for Ryan Nell and Juandre Rudolph to lead the charge for the Witbankers.
The Lions have some young stars like Tyrone Green, Wandisile Simelane and Vincent Tshituka who have all had a taste for Super Rugby action in 2019 as well. Ross Cronje and Marnus Schoeman add some experience whilst Dylan Smith can be relied on to set the platform upfront.
Verdict: We should get some attacking running rugby from this contest! The Lions should have enough to get the win but I reckon the Pumas will keep things tight enough.
BETOLIMP Best Bet: Pumas to stay within the cap of +10.5 points @ 1.78
Western Province vs Blue Bulls (Saturday @17:15) – Cape Town
A pretty tough one to call as the Bulls have a strong looking starting fifteen. The Bulls' backline in particular is one that might as well be rolled out for a Super Rugby game with the likes of Odendaal, Specman and Hendricks all there. They have a solid frontrow and Lood de Jager will be keen on coming back with a bang.
Province might need some time to blend their Super Rugby players with the youngsters from the local campaign. But coach Dobson has come a long way with players like Dan Kriel, Juanro Augustus, Moerat etc and the team should have the tactics down.
Verdict: The handicap is a tough one to call but I do feel the home side should have enough to get over the line for the win here.
BETOLIMP Best Bet: Currie Cup Accumulator – Griquas +23.5, Pumas+17.5 and WP to win @ 2.26
Note, odds quoted are available at the time of writing but are subject to change
Couch Critic