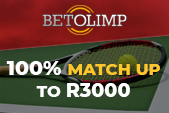 What an opening weekend of Currie Cup it was for us! All the tipped bets came in and in all honestly they arrived with a bit of room to spare. The tactic of backing the two smaller unions in the first few rounds has to take a break this week as they square off against each other and as such I see much less clear early value than last week this time. Whilst more tentative I will however still have a punt or two and here's where (and why) I'm going with my funds this weekend.
Griquas vs Pumas (Friday @ 17:00) – Kimberley
Just a few weeks ago these two were playing for Super Sport Challenge honours and now they might be meeting to determine who of these two "minnows" will remain relevant the 2019 edition of the Currie Cup.
The home side come into this one off the back of a confidence building demolishing of the Sharks in Durban whilst the Pumas might still be harbouring some feelings of regret after letting a comfortable lead over the Lions slip out of their grasp at the death last week.
Verdict: The Kwaste are a well-coached team who are full of confidence at present and under no illusion that they need to beat their smaller-union counterparts to truly get themselves in the mix for a semi-final spot later on.
BETOLIMP Bet Best: Griquas to lead at half time by 1-7 points @ 3.12
Special Bet: LastTryscorer – WilmarArnoldi @ 27.00 with BETOLIMP
Bulls vs Free State Cheetahs (Friday @ 19:15) – Pretoria
The Bulls kept Province honest last week yet were never really able to get out of third gear. Having struggled in the scrum they will be happy to have Wiehahn Herbst back. The Free Staters will run out at Loftus for their first match of their campaign.
Talk out of the Cheetah camp was that they would be fielding a strong squad for the Currie Cup since there was no Pro 14 clash this season. The men from Bloemfontein have delivered on that promise as the likes of Ox Nche, Jo Dweba, Tian Meyer and RabzMaxwane will all be involved. The Bulls will hope the Loftus effect plays its part and the players are a touch more in-tune after a first week hit-out.
Verdict: Their opponents look strong on paper but I think the Bulls will be rejuvenated back at Loftus this week whilst the Cheetahs take some time to get into the swing of things – Burger, Rosko and Cornal Hendricks to do some damage.
BETOLIMP Best Bet: Bulls to beat the half time handicap of -2.5 @ 1.80
Special Bet:Tian Meyer to score a try @ 4.60 with BETOLIMP
Sharks vs Western Province (Saturday @14:00) – Durban
The Sharks were an absolute no-show against Griquas. They seemed to be a strong looking squad with plenty of Super Rugby experience yet on the grass they looked disinterested and without much of a clue as to what their game plan was. Western Province were hardly at full tilt but seemed to have things in hand for the majority of the clash.
Verdict: Under Dobson the Streeptruiewill be professional, focussed and dedicated to the cause – we can't say the same for the Sharks…
BETOLIMP Best Bet: Western Province to beat the extended handicap of -8.5 @ 2.61
Special Bet:RuhanNel to score a try @ 2.90 with BETOLIMP
Note, odds quoted are available at the time of writing but are subject to change
Couch Critic