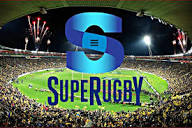 Couch Critic previews Cheetahs v Bulls, Griquas v Pumas and Stormers v Lions in Round 2 of Super Rugby Unlocked including best bets with @Olimp_SA
South African rugby finally got underway this past weekend and whilst most felt that it was far from Champagne rugby it certainly was still way better than no rugby at all. Let's jump straight into what to expect from Week 2 of Super Rugby Unlocked.
Cheetahs vs Bulls – Friday 16 Oct @ 19:00, Bloemfontein
The Cheetahs come out absolutely flying against the Pumas as they notched up six tries in the first half against the Pumas. The hosts cooled their jets considerably in the second half but will be looking to repeat the dose of running the Bulls off their feet on Friday. The Bulls huffed and puffed against Griquas and blew no one away in the end. Jake White and his team will have had a long week of trying to shape this side into Cheetah-beaters.
Bets:
Form points to a comfortable home victory for the Cheetahs. They have three tough away games after this and a win is crucial to their chances. There may also be the added motivation of wanting to get one over the big union who will be taking their place in European rugby next season. But regardless of these factors I just have this feeling that the Bulls were already focussing on this clash last Saturday. Under White they are likely to be the type of team who prefer a tight tussle against a tough opponent and I expect the visitors to pitch up in Bloem in a time to take care of business mood. The Bulls pack holds all the aces in my opinion.
Wincast – Malcolm Jaer first tryscorer and Bulls to win @16.00
The Cheetahs love giving the ball air and the elusive winger needs no second invitation to cross the white line.
Last Tryscorer – Stedman Gans @19.00
Backing a Sevens speedster to come on late in the game and cause some damage.
Griquas vs Pumas – Saturday 17 Oct @ 16:30, Kimberley
Griquas have a solid account of themselves in the opening weekend and will be confident that they are in a good place at present. The Pumas took some time to warm up to their task but were very industrious in the second half against the Cheetahs. There are some injury concerns in the Puma camp which makes the task a touch harder for them.
Bets:
On their hard, fast home track I expect a confident Griquas team to unleash and put a double digit beating on their opponents. Last week the Pumas were able to fight back and had some respectability to the score, this week I don't see them able to replicate that feat.
Stormers vs Lions – Saturday 17 Oct @ 19:00, Newlands
The Stormers get their first run-out of the season against the Lions at Newlands on Saturday evening. The Gauteng side narrowly missed out against the Sharks and will look to catch the Capetonians a touch under done in their Super Rugby Unlocked opener.
The Stormers could just take a bit of time before settling into their rhythm but eventually I expect the home side to secure a rather comfortable victory with the quality players they have in their ranks.
Claim your 1st deposit bonus of up to R3,000 here
(Note, all odds quoted are subject to change)
Couch Critic