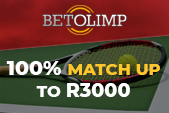 Asian Handicap betting markets are great for football punters looking for an alternative to the more traditional 1X2. These markets are often seen as complex, but once you understand it you will have a new viewpoint on betting. To put it briefly, Asian Handicaps are created to eliminate the possibility of a draw, reducing the match to two possible outcomes.
WHAT ARE ASIAN HANDICAPS?
If we take football as an example: there is a difference in quality between two teams. The difference in quality is determined by a number of dispositional and situational factors. The factors are – historical performance, form, financial ability, home ground advantage and player availability (injuries and suspensions). Punters and bookmakers use these factors to create odds on teams, which is their implied probability of winning a game. Depending on the two team's abilities, the gulf in class can be big, leaving no value on backing the favourite and minimal returns on the traditional 1x2 markets. Asian Handicap levels the playing field in terms of betting, by removing the draw market – resulting in better odds. This is done by applying a positive or a negative goal handicap to each side, depending on which team is the favourite or an underdog.
-Example (Odds by @Olimp_SA):
Bournemouth – 14.21
Draw – 7.35
Manchester City – 1.19
*No value in backing Manchester City at those odds and can you really see a Bournemouth victory?
- Asian Handicap markets:
Bournemouth +2 – 1.98
Manchester City -2 – 1.81
*This levels the playing field in terms of betting: Can City win by 3 or more goals to cover the handicap? Can Bournemouth lose by less than 2 goals to cover their handicap? If Manchester City wins by exactly two, your stake will be refunded.
LEVEL ASIAN HANDICAP BETTING:
When there is no difference in the perceived ability of the two teams. Both teams start the game with 0 goals, you are essentially betting on the winner of the game but without the draw. This can be compared to the draw no bet market. The draw in these matches will mean that your stake will be refunded.
SINGLE ASIAN HANDICAP BETTING:
These markets are ideal when there is a big gulf in class (like the Bournemouth vs Manchester City example) , the favourite team will be given a goal handicap to cover to eliminate the difference in quality. Examples: -0.5, -1.5, -2.5.
SPLIT ASIAN HANDICAP BETTING:
These handicaps are used when the abilities of teams are difficult to determine on the single lines. This market allows you to split your stake over two handicaps. Example: Manchester City might even close -2.25 on the handicap line, punters will have a half stake on the -2 and another half on -2.5. They will need to win the match by 3 or more goals for punters to get a full payout, a 2 goal victory will = half loss, punters will lose half their stake and get a refund on the other half. These lines are usually indicated like this: -1.75 (-1.5 and -2) or at some bookmakers: -1,1.5.
ADVANTAGES OF ASIAN HANDICAP BETTING:
-If the team you backed loses, you can still win. This lowers your risk of losing compared to the traditional 1x2 markets.
-Asian Handicap markets are the chosen markets for professional punters – normally these markets will offer better value. (Compare Asian Handicaps to European Handicap and you will be surprised).
Betting margins are lower, giving you more chances of constant profit over time,

When eliminating the determined gulf between teams, punters get value on highly favourite teams.


Check out all the Asian Handicaps for the EPL at BetOlimp here: