Details

Written by

Brent Graham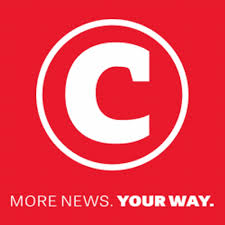 I found myself faced with some tough betting and SuperBru decisions this past weekend and the opening game was always going to be key to my fortunes.
Details

Written by

@WSB

I know they say it is tough at the top but, believe me, I reckon it is even tougher down at the bottom. When you're near the top and you lose and perhaps fail to finish the season in the position everyone hoped for, at least you stay in the same League and live to fight another day. But if you're struggling near the bottom and you don't pick up enough points then the price of failure there is relegation.
Details

Written by

Brent Graham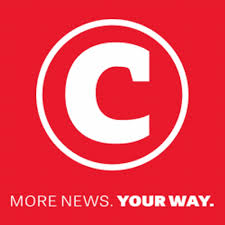 After a weekend of rugby punting I like to spend Sunday night looking ahead at upcoming matches. At this time of the year I look at the Super Rugby fixtures for the next week and I try and handicap them as if I were a bookmaker. When the first bookmaker handicaps come out I look for differences between their handicaps and mine.
Details

Written by

Brent Graham
If there was one thing I was confident of this past weekend is that I would get off to a better start in Super Rugby than I have in recent years. I tend to get a bit over excited at the prospect of so many live matches and quite often I am begging the bookies for mercy at the end of the weekend.
Details

Written by

Brent Graham
By the time you read this, the 1st game in Super Rugby 2017 may well be either underway or completed and while I am not a fan of the Thursday start I must admit to being excited at the prospect of 7 games plus to bet on every weekend.
Details

Written by

Brent Graham
It was great to have the Six Nations back this past weekend and while I never got too involved from a betting perspective I was able to turn a small profit and in so doing begin to eat into January's losses.
Details

Written by

Brent Graham
It's great to be back writing my first sports betting blog of the year. We are well into 2017 but I would like to wish all readers of the Citizen and the Goodforthegame website a successful and profitable year.
Post Match Scuffle, After all is said and done

Since there was only one game I considered giving the post weekend review from the couch a skip, but alas I know my millions and millions of followers will just not be satisfied by that. So, here we go on my thoughts of the weekend and the Super Rugby 2018 season as a whole…
Full Story
Lions face a massive task!

The Lions came from behind for the second weekend in a row when they saw off the Waratahs in Johannesburg this past weekend. They conceded two early tries before eventually taking control of the game up front and ultimately drawing clear to win by a double figure margin which was enough to see Lions handicap punters collect.
Full Story
Post Match Scuffle, Condom sales, the Energizer ze...

So after months of scrapping it out we have only two left standing. The flamboyant South Africans and the ultra-professional, disciplined defending champions who seem to perennially be at the sharp end of the competition.
Full Story