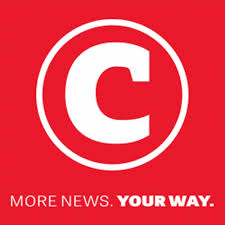 If the World Cup group stages are anything to go by we should be in for some serious drama as we build up to the final in mid-July.
Portugal were within a whisker of going out at the expense of Iran and Argentina found a goal from the most unlikely of sources when trailing Nigeria with just 6 minutes to play in what was effectively an eliminator.
There is no doubt that the gap between the traditional football heavyweights and the smaller teams has narrowed but somehow the bigger teams still seem to find a way to get the job done when it counts. There is no stronger evidence of this than Germany in their second match against Sweden where they came from behind to win with a stunning free kick in injury time. As I write this, Germany have still to play their final match but they have their fate in their own hands, something which looked very unlikely prior to that beauty of a set piece.
Taking a step back from the daily grind of match betting I found the outright betting markets quite interesting. This article is written before Germany and Brazil play on Wednesday night but at the time of writing Spain are favourites at 9/2 with Brazil 5/1 and Germany and Belgium at 7/1. A resurgent England have seen their price halved from 18/1 to 9/1 since the tournament kicked off.
This looks a very open World Cup and I haven't been impressed by the likes of Spain or Brazil and as much big match temperament as Argentina showed against Nigeria they hardly look like World Champions in the making.
Perhaps bookmakers are underestimating Croatia who came through their group with 3 victories including a very impressive 3-0 win over Argentina. They may be an unfashionable team but they have plenty of big names in the side and none bigger than the small in stature, Luka Modric who has been been in sublime form for the Croatians.
In my opinion their current price of 12/1 to win the tournament is begging to be snapped up. The fact that they are almost 3 times the price of Brazil is based purely on reputation and not on the evidence of what we have seen on the field. I am having a solid win interest on Croatia at 12/1.
Twitter: @BrentGraham
Click here to join the Goodforthegame SuperBru Club and be sure to get invited into all of our pools!
Twitter: @BrentGraham

This article was written for the CitiGaming supplement of the Citizen Newspaper and was published on the 21st of June 2018.


Brent Graham is a blogger on www.goodforthegame.co.za and sends a free weekly e-mail list just CLICK HERE to register