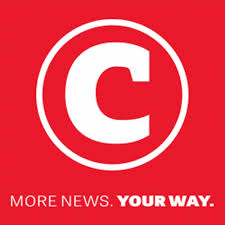 I am writing this column with something of a Durban July hangover. As is tradition we had family and friends around for the big day and we had a great time betting on the July as well as watching the opening stage of the Tour de France.
I am pleased to report that I retained my title as the Table Tennis champion but must admit my days could be numbered as the kids get older and a couple of the teenagers could be ready to knock me off my perch next year.
Overall then a great day other than the fact that I couldn't back a winner for love or money. It was a case of close but no cigar in the July where the Goodforthegame tip Nightingale finished a close up 5th after looking a potential winner down the straight.
It was a poor day financially speaking and that means I have to hit the ground running this coming weekend where the highlight is the All Blacks v British & Irish Lions in the 3rd test. It took a Sonny Bill Williams sending off but the Lions eventually got up to win the 2nd test in Wellington to set up the decider all of us neutrals have been pulling for.
Bookmakers have set the line as New Zealand -12.5 meaning they have to win by 13 points or more if you back them to beat the handicap. I suspect there will be plenty of punters on the Lions +12.5 points but personally I think the home team will stamp their authority on this series. Despite going down to 14 men midway through the 1st half they actually dominated play for the next forty or so minutes and it was only in the final quarter when the Lions numerical advantage began to pay off.
The test is being played at Eden Park where the All Blacks won the opening match 30-15 and their record at the ground is incredible. They have won all of their matches in Auckland dating back to a drawn game with the Springboks in 1994 and in their last 10 matches at this ground the All Blacks have won by more than 12 points 80% of the time.
This should be a great battle make no mistake, but for my money the All Blacks will remind us once again why they are number one.
Click here to join the Goodforthegame SuperBru Club and be sure to get invited into all of our pools!
Twitter: @BrentGraham

This article was written for the CitiGaming supplement of the Citizen Newspaper and was published on the 6th of July 2017.