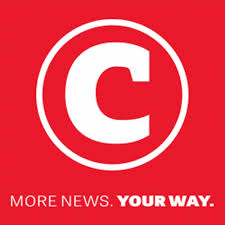 Last week I wrote with some excitement about an error I made when placing a bet and instead of losing my money it turned out to be a winner and I collected an unexpected bonus.
Perhaps I should not have tempted fate by writing the article because the betting gods clearly took offence and punished me this past weekend.
The match in question was the Springboks v Wales in Washington and I was well and truly sucked in by a low total points line of 39.5 points. I knew there was rain about but figured both teams would play positive rugby and I took a large interest split across two bookmakers.
The match kicked off and the 1st 30 minutes or so were amongst the worst I have ever watched, I seriously considered going to bed having mentally written the bets off but instead I took to Twitter having a go at the players, the ref, even the cameramen.
There are few better feelings in sports betting than to have a bet that looks dead and buried rise from the ashes. That is exactly what happened and while most of South Africa cursed the charge down kick that led to the Welsh try I cheered as it landed my points play.
I was delighted to be well up for the weekend and went to check my bookmaker accounts straight after the game. The bet was duly credited at GGGaming but to my horror my World Sports Betting balance was unchanged. I clicked on the bet details hoping it was still pending but saw that I had in fact backed under 39.5 points and not over. It was an error on my side, an a costly one a that.
Instead of a large profit I had shown a small loss and given I had bet both sides of the line I was guaranteed to lose on this match no matter what the result and frankly I may as well have turned in before kickoff. As often happens after a bad beat I decided to try and make the money back at the London 7's on Sunday.
I lost my discipline and ended up losing a packet all because I had been careless in placing a bet the night before. This weekend I will be double checking every trade before hitting "submit bet" but sadly the horse has already bolted.
Click here to join the Goodforthegame SuperBru Club and be sure to get invited into all of our pools!
Twitter:@BrentGraham

This article was written for the CitiGaming supplement of the Citizen Newspaper and was published on the 7th o June 2018.
Brent Graham is a blogger on www.goodforthegame.co.za andsends a free weekly e-mail list just CLICK HEREto register