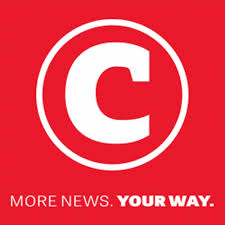 In last week's column, I wrote about the fact that sports bettors were divided on the South Africa v Australia test match. There was a school of thought (which included me) that thought Australia would be the business at home but at the same time there was strong support for the Boks to win the game.
Bookmakers priced the game as a virtual even affair and big bets were placed on both teams. In retrospect I suppose you could say that we should have seen the result coming but unfortunately there would have been very few punters who back the draw at what would have been around 22/1.
There is little doubt in my mind that the bookmakers absolutely cleaned up with that result and as all good short term investors do, we need to dust ourselves off and prepare to go to battle again this weekend.
The Boks are in Albany for a match against the World Champions New Zealand. The All Blacks have not been at their best this year with a drawn series against the B&I Lions and while they have won all 3 Rugby Championship matches with a bonus point they have not really fired since the 1st half of their opening match in Sydney.
When I priced this game up I made the home team 18.5 point favourites and bookmakers are very much in alignment with the line generally sitting at 17.5 points as I write this. There is no doubt that he Boks would have to pull off a massive upset to win the game and World Sports Betting are offering 11/2 we get an upset. The handicap of course is much tougher to call and once again the Goodforthegame forum appears to be split down the middle.
Let's zero in on some stats to see if that helps us make a decision? Since 2010 the Boks have played New Zealand away 7 times. They have lost all 7 games and the winning margins have been (starting last year) 28, 4, 14, 10, 33, 14 and 20 so in 4 of the matches the Springboks would have beaten this handicap.
Hardly compelling evidence to get involved either way and in this game I am going to wait for the points lines to come out before putting any money down. If the weather is decent I expect an entertaining affair.
Click here to join the Goodforthegame SuperBru Club and be sure to get invited into all of our pools!
Twitter: @BrentGraham

This article was written for the CitiGaming supplement of the Citizen Newspaper and was published on the 14th of September 2017.