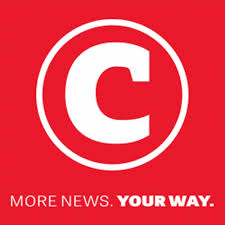 I was taking my regular morning browse through Facebook earlier this week when a memory popped up from 8 years ago It read simply "Bookies must be making a killing in this World Cup" and I couldn't help but think that nothing has changed.
Congrats to you if you have been able to show a profit in this tournament so far but I suspect you are in the minority. The opening round of fixtures has seen massive favourites like Brazil and Argentina failing to win against much lower ranked opposition and the defending champions Germany were beaten by rank outsiders Mexico.
In a tournament like this, many punters enjoy taking multiples which require a number of legs to arrive and throwing in the above teams is a great way to increase the odds. Unfortunately though, it is the bookies who are smiling when the minnows stand firm.
The good news is that we are still in the early stages of the tournament and there is plenty of time to mount a comeback if like many you are a bit out of pocket early doors.
One thing I have done well in the early stages is to avoid the trap of trying to bet on every game and my 1st big bet of the tournament was Belgium to score at least 3 goals against Panama. As it happened I couldn't watch the game thanks to a 30 hour period without electricity (Eskom you beauties) and as I sat in the darkness watching my phones battery die I was rather worried when they went to the break without scoring.
My phone then joined my laptop and other household appliances in giving up the ghost and I had to wait until the next morning to find out that Belgium had finished strong to win 3-0 and in so doing I dealt a much needed blow to the bookies.
I intend to continue with this selective approach as I am of the opinion that there are still more upsets to come and I think we may even see the defending champions Germany exit at the group stages. Like Spain in 2014 they have held onto too many of their title winning players and I think they will be found out, if not in the group stages then certainly in the knockouts.
This article was written for the CitiGaming supplement of the Citizen Newspaper and was published on the 21st of June 2018.
Brent Graham is a blogger on www.goodforthegame.co.za and sends a free weekly e-mail list just CLICK HERE to register