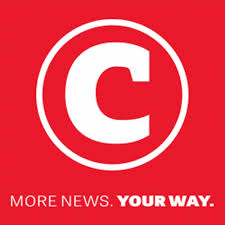 Rugby sports bettors were able to take advantage of some generous pricing from bookmakers this past weekend.
I had as has become tradition, priced up on the Currie Cup on the Goodforthegame forum on Sunday night. I projected that the Griquas would start 12 point favourites at home to the Cheetahs whose first team were once again involved in Pro 14 action. Unfortunately, I was tied up in meetings when the lines came out and could only read about how punters steamed into the +6.5 that World Sports Betting offered on the home team.
The line quickly moved to +2.5 but the money continued to come and by the time the game kicked off the Griquas were trading as narrow favourites. The Griquas ran out comfortable winners and the bookmakers had taken a pounding although as I was away at my daughters water polo tournament I must confess that I never really took advantage as I should have.
That was not the only big opportunity on the weekend though and our forum punters were amazed when the bookmakers came out with a total points line of 45.5 points in the Cheetahs v Ospreys Pro 14 match. The game was being played in Bloemfontein where points tended to flow and I can only imagine that this was a result of a UK based bookmaker assuming UK conditions and not firm and dry South African fields.
I was once again unable to take advantage of this window of opportunity but others did and the line quickly moved above 50 points. The alert punters were soon celebrating another victory over the enemy as the overs bets placed trotted up with a total of 69 points in the match.
Looking ahead to this weekend all eyes will be on Newlands and the Springboks v All Blacks match. The Boks were disappointing in drawing to Australia last week in a match where they started 7 points favourites and they now find themselves being given a 15 point start by the bookmakers. It is going to be interesting to see if this handicap moves and I suspect the visitors may start closer to 17 or 18 point favourites.
The other big match is Australia in Argentina where the Wallabies are priced at -6.5 a handicap which in my opinion looks about right. Let's hope the punters can dish out more pain to the bookies.
Click here to join the Goodforthegame SuperBru Club and be sure to get invited into all of our pools!
Twitter: @BrentGraham

This article was written for the CitiGaming supplement of the Citizen Newspaper and was published on the 28th of September 2017.