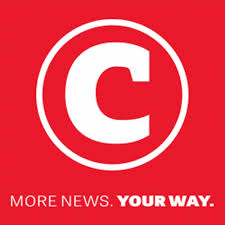 Johannesburg has been hit by some icy weather and indications are that we are in for a freezing weekend. If ever there is a weekend where I don't mind being confined to my lounge it is this one though as there is an incredible selection of sport to both watch and bet on.
Everyone wants to get involved in the Vodacom Durban July and by Saturday morning I am always inundated with requests from non-betting friends and family to get some money down on the race for them.
The race itself certainly looks to be wide open although 5/2 favourite, African Night Sky, is three times shorter than any other horse in the betting. Do It Again is second favourite at the time of writing at 15/2 with the well backed White River at 10/1 and you can get 11/1 and better the field.
White River was tipped by our Goodforthegame feature race expert at 20/1 a few weeks back and while I may have missed the price I will be shouting White River home on Saturday. We will as is tradition be having a large gathering of family and friends at our house for this great race and there is always plenty of noise as we all shout our horses home down the Greyville straight.
The Tour de France, also starts on Saturday and Chris Froome goes for a 5th crown. Froome is priced as 15/10 favourite ahead of his old teammate Richie Porte 4/1 and Quintana 15/2 and Landa 9/1 are the other riders quoted in single figures. I have the feeling that things are going to be tough for Froome as while he has a very strong team he is going to come under massive scrutiny from the public, many of whom believe he should be banned and he also had to ride very hard to win the Giro d'Italia just a few weeks back.
We will be previewing each stage and providing suggested bets and I will also be sending out a regular newsletter so drop me an email if you would like to get on my Tour de France mailing list.
There is also a full weekend of Super Rugby and more exciting World Cup action to look forward to and it is quite simply a great weekend to stay indoors. Bring on the cold!
Twitter: @BrentGraham
Click here to join the Goodforthegame SuperBru Club and be sure to get invited into all of our pools!
Twitter: @BrentGraham

This article was written for the CitiGaming supplement of the Citizen Newspaper and was published on the 5th July 2018.
Brent Graham is a blogger on www.goodforthegame.co.za and sends a free weekly e-mail list just CLICK HERE to register