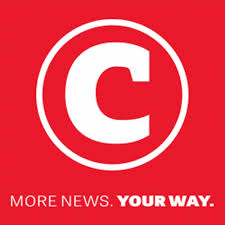 The Rugby Championship gets going this weekend and a look at the betting suggests that it is almost race over for the All Blacks. They are virtually unbackable at odds of 1/8 for victory meaning that for every R80 that you invest you would only get a R10 profit.
That is too short for my pocket but the question is whether it is worth trying to beat New Zealand and taking a much bigger price on any of the other 3 teams? Looking at the World Sports Betting website we find the Springboks 2nd in the betting at 31/4 or just shy of 8/1. A R100 investment here would see an almost 800% return should the Boks win the tournament and they do look to be the only side to have some sort of chance of beating the World Champions.
Australia are not that much bigger in the betting at 33/4 and given that they are 16.5 point underdogs at home for their 1st match against New Zealand on Saturday you can get a feel for the task that awaits them. Australian Super Rugby sides have had an awful season and there is plenty of discontentment in Australian rugby circles with the decision to axe the Force from Super Rugby. They may be priced at over 8/1 but I wouldn't bet on them, not even with your money.
The rank outsiders are Argentina at a massive 93/1. While the national team have caused some upsets in recent seasons I think it is fair to say that the introduction of the Jaguares into Super Rugby has not had the positive impact that many expected and this is reflected in the match betting for their test against the Boks on Saturday where bookmakers are giving them a 14.5 point start.
It is hard to make a case to take New Zealand on and as much as I would love South Africa to win I am not going to part with any money at this stage. My focus will be on the individual matches and for those interested I will be posting my bets in the Goodforthegame forum where we have an excellent range of rugby punters from across the globe.
Betting aside I am really looking forward to watching some quality international rugby and here is hoping that South Africa can build on their series win over France.
Click here to join the Goodforthegame SuperBru Club and be sure to get invited into all of our pools!
Twitter: @BrentGraham

This article was written for the CitiGaming supplement of the Citizen Newspaper and was published on the 17h of August 2017.