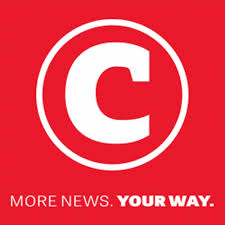 The Currie Cup has taken a lot of criticism from fans in recent times because it has become diluted due to Bok call ups, the Pro 14 and players choosing to go and make money in countries like Japan.
You will hear no such moaning from local rugby punters though and the Currie Cup has been extremely profitable for the alert punter. Where there is uncertainty in areas like team selection you usually get opportunity and some of the betting movements over the course of a week have been staggering.
This week should be no exception and the game that has captured the imagination of the betting public is the Lions v Cheetahs in Johannesburg. Both sides need to win if they are to guarantee themselves a place in the semi-finals (although a couple of bonus points would do it for the Cheetahs) and with motivation levels of both teams high, setting a handicap on this game would usually be straightforward.
In fact though there is plenty of speculation around team selection and when bookies initially came out with Cheetahs +10.5 they probably hadn't factored in that the Pro 14 was on a break and that the Cheetahs would be playing their Super Rugby side and not the side that has done business for them in recent weeks. Punters steamed into the Cheetahs on the handicap and the market was quickly suspended.
As the dust settled punters now spoke of the Cheetahs starting as favourites but then news began filtering in that some of the Lions Springboks such as Marx and Coetzee could play. All of a sudden there was another group of punters emerging keen to back the Lions at the revised line of -5.5 points.
At the time of writing I still have no idea as to what the betting will look like come kick off but I have had a bet on the Cheetahs +7.5 having missed the early lines with as much as +10.5 available at one point.
The other game of interest is the Sharks v WP where the early -6.5 Sharks was snapped up. Punters pointed to the excellent form of the Sharks and the poor away form of WP but as the line reached 10 points so the plus backers have moved in pointing out that the Sharks have nothing to play for. Roll on the weekend!
Click here to join the Goodforthegame SuperBru Club and be sure to get invited into all of our pools!
Twitter: @BrentGraham

This article was written for the CitiGaming supplement of the Citizen Newspaper and was published on the 12th of October 2017.