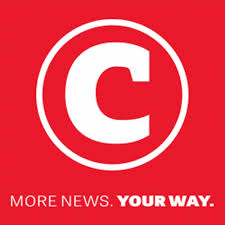 Regulars of this column over the years will know that I put the Tour de France before all other sports.
If you were to meet me this would be a surprise because I am certainly more rugby player than cyclist at over 120kg's yet for some reason this sport has not only grabbed my attention but it could be argued that I am an addict.
In the Tour de France for example I spend hours at night pondering team changes in my Fantasy League where there is no monetary gain to be had, just the thrill of beating mates, Goodforthegame forum contributors and some total strangers. That doesn't mean I don't bet though and where I might have a couple of thousand riding on a rugby game in a TDF stage I am more likely to have R50 riding on a 100/1 shot.
On occasions, I will have a substantial stage match bet where I back one rider to finish ahead of another but in general I have always advised punters to tread very carefully when betting on cycling as you never know when a crash, disqualification or even just a change in tactics can see your well thought bet go up in tatters.
This Tour de France has been no exception and I have had some heartbreak already. I backed French Champion Demare for the Green Jersey or points competition at 12/1. He started well shortening to 6/1 and then when Sagan was thrown out of the race (good news for me it seemed but not for those who backed Sagan in from 6/10 to 4/10 for the classification pre-race) he was as short as 6/10. I hardly had time to congratulate myself on a shrewd pick when Demare falls ill and is excluded from the race after a mountain stage where he failed to make the time limit.
In that same stage I had backed a 100/1 shot Benoot and a 66/1 shot Roglic who both made a 6 man break which looked likely to stay away and contest the stage. Then Bardet decides to attack Froome on a descent, all hell breaks loose and the break is caught up the final climb. Cycling betting is for masochists.
Seriously though I reckon cycling mirrors life in that there are plenty of disappointments but that just makes the good times all the sweeter.
Click here to join the Goodforthegame SuperBru Club and be sure to get invited into all of our pools!
Twitter: @BrentGraham

This article was written for the CitiGaming supplement of the Citizen Newspaper and was published on the 13th of July 2017.
Brent Graham is a blogger on www.goodforthegame.co.za and to get on his free weekly e-mail list just send a message to This email address is being protected from spambots. You need JavaScript enabled to view it. titled "Best Bets".