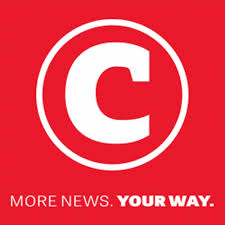 The International rugby season ends on Saturday when South Africa take on Wales at the Principality Stadium in Cardiff. It is the only fixture this weekend and as it falls outside of the International rugby window there will be a few players missing from both teams due to club commitments.
The Welsh at first glance have had a rather uninspiring end to the year, losing to Australia by 8, New Zealand by 15 and only beating 2nd tier Georgia by 7 points. A closer look suggests things haven't been that bad though and against Australia they played well, while last week against New Zealand they dominated the 1st half but failed to take advantage against a brilliant All Blacks defense.
They will be fired up to get a victory against a Rugby Championship side and they will fancy their chances against a Springbok outfit that were given a 35 point hiding by Ireland in Dublin, before edging the French by a point and then beating the hopeless Italians by 29 points last week.
Had the Boks not conceded so many points in the final 10 minutes against Ireland, this tour would probably not be viewed as such a disaster and if they can beat Wales then a 75% return may be the pass mark required to keep the wolves from Allister Coetzee's door.
When I conducted my Sunday night handicapping exercise I made the Wales 6 point favourites and while I had not factored in club commitments of certain players I was very surprised when the bookies installed the Boks as likely winners. In fact, Sunbet came out +3.5 Wales and I could not resist a big bet on that.
The Welsh beat South Africa by 14 points last season at this ground and they also won in 2014 by a 6 point margin. They are missing a few players but so are the Springboks and I haven't seen anything in the wins over France and Italy to suggest that the Boks have turned the corner. The French win was scrappy and it was really a case of which team was worse and the Italians are way off the form that saw them beat the Boks last season.
In summary I don't mind if the Boks win in Cardiff this weekend but I will be hoping it is not by a margin of 4 points or more.
Click here to join the Goodforthegame SuperBru Club and be sure to get invited into all of our pools!
Twitter: @BrentGraham

This article was written for the CitiGaming supplement of the Citizen Newspaper and was published on the 30th of November 2017.