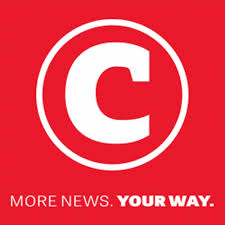 I have been writing betting blogs for over a decade now and in that time I have on many occasions had to reflect on mistakes that have cost me a lot of money.
I once went high on France shirts instead of New Zealand shirts and after shouting every All Black try home in a massive victory I logged onto my account to find that instead of a huge profit I took the maximum loss as the French hadn't scored a try.
I have often been heard to moan that mistakes never go my way and on Friday that finally changed.
I was in a coffee shop having a meeting and the tv in the corner caught my eye. The Rebels v Sunwolves was about to kick off and I explained to my guest that I was going to have a punt on the Rebels to score over 40.5 points, so I needed them to score at least 41 points.
We continued our meeting, every now and again glancing up to see the Rebels score was moving up steadily. I was confident of the bet landing but a dry spell in the 2nd half saw the Rebels sitting on 40 points with a few minutes remaining. They got a penalty and kicked to the corner and I figured the score that would deliver my profits would come.
The Rebels butchered the lineout and they never came close to scoring again finishing on 40 points. As I settled the bill I reflected on a productive meeting from a work perspective but a costly one personally.
Imagine my surprise that night when logging on Sunbet to place another bet I noticed my balance was significantly higher than expected. A couple of clicks later I was viewing my statement only to see that I had in fact backed the Rebels to score under 40.5 points and so that bet was actually a winner.
I smiled as I thought back to how close they came to scoring from that lineout and that if they had I would have celebrated the win only to be hit by the disappointment that it was a loss.
It has taken many years but at last a finger trouble error has gone in my favour and I have to say it feels good and somehow richly deserved.
Twitter: @BrentGraham

Click here to join the Goodforthegame SuperBru Club and be sure to get invited into all of our pools!
Twitter: @BrentGraham

This article was written for the CitiGaming supplement of the Citizen Newspaper and was published on the 31st May 2018.


Brent Graham is a blogger on www.goodforthegame.co.za and sends a free weekly e-mail list just CLICK HERE to register