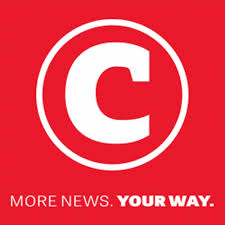 It has been an interesting week for me as far as talking rugby is concerned. Everyone I have run into has turned the conversation to that awful Bok performance against the Irish on Saturday night.
Some admitted to not even watching the 2nd half of the game and while I share their disappointment at the state of South African rugby I generally found myself confessing that I had backed Ireland on the handicap and made money from the match.
Those who know me and my betting habits nodded in understanding while those that didn't looked at me with a mixture of surprise and shock. Few voiced it, but they were no doubt wondering how I could bet against the Springboks. When you have been betting as long as I have you lose the emotion of a typical supporter and if you sense your side are badly coached and in a downward spiral you take advantage, albeit feeling a tinge of guilt.
Looking ahead to this weekend the French have been installed as 4 point favourites in the early betting. I expected the handicap to be -7.5 and am seriously considering a big strike on Les Bleus. Yes the Boks beat them 3-0 at home in June and all 3 victories were over 20 points however that French side was not at full strength and on Saturday we will meet the real French team.
France were also well beaten by New Zealand last week but I saw enough of them to conclude that the Bok coach will have a massive job to turn the ship around and get a positive result. They were well down at the break but showed plenty of heart to dominate the 2nd half with a number of their youngsters really putting their hands up.
The Boks haven't played in France since 2013 when they won 19-10 to break a 4 match losing streak on the road dating back to 2001. The French will have been targeting this game from the time it was announced and after watching us against the Irish they will really be licking their lips.
A wounded animal is always dangerous and I have no doubt we will show early passion but in the end I believe the better prepared side will triumph and I expect that to be the home team. France by 5 or more is my call.
Click here to join the Goodforthegame SuperBru Club and be sure to get invited into all of our pools!
Twitter: @BrentGraham

This article was written for the CitiGaming supplement of the Citizen Newspaper and was published on the 16th of November 2017.