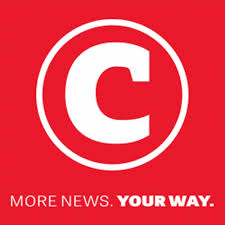 With the Tour de France just over a month away I have started to take a keen interest in cycling. Of all sports it is the one I get the most satisfaction out of watching and of course I enjoy nothing more than having a few bets on the stages as well as the overall classifications such as the Race Winner, Points Jersey and King of the Mountains.
Although I bet on the sport I tend to keep my interest speculative as far as stakes go. I learnt my lesson a few years back in the Tour de France when I backed a young Italian Cunego to beat a Spanish rider Zubeldia over the three week tour. Bookies had gone 9/10 the pair and I was convinced Cunego was better prepared and took a huge bet.
I will never forget sitting in the office following the text commentary on my computer. There were only 3 stages left to go and Cunego had nearly an hour lead over his opponent. All he had to do was stay upright, something which unfortunately he didn't do.
The words "Crash in the Peloton" popped up on my screen followed by "Cunego down" and although his team nursed him to the end of the stage his injuries were too great to continue and I had lost what had looked like a sure thing.
Time heals all wounds they say and I had clearly forgotten about that experience when I got heavily involved in Team Astana to win the team competition in the ongoing Giro d'Italia. They tragically lost their team leader Scarponi in an accident just prior to the race starting and with no podium contender in the ranks I noticed that they were always ensuring they had 3 runners finish high up each day, a sign they were targeting the team competition.
Team Movistar were the favourites but while they had the stronger team I reasoned it was not their target as they were here to help Quintana in what they hoped will be the first leg of a rare Giro/TDF double. I bet big on Astana at what I considered juicy odds of 18/10 but on Sunday history was to repeat itself.
Their main rider Tangert hit the deck in a high speed crash and was forced to abandon the race meaning I was forced to abandon any hope of winning my bet.
Click here to join the Goodforthegame SuperBru Club and be sure to get invited into all of our pools!
Twitter: @BrentGraham

This article was written for the CitiGaming supplement of the Citizen Newspaper and was published on the 25th of May 2017.