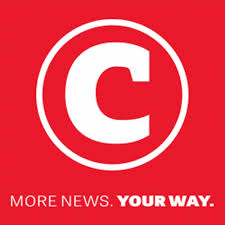 My betting bank roll was in pretty good shape heading into this past weekend. The Crusaders had kicked off a decent run of form and I was full of confidence. At the same time though I have been involved in this game for many years and I know that form is fleeting and it doesn't take much to lose the initiative to the bookmakers.
I never got involved in Friday night's Lions v Griquas game as I had a school function to attend so my first betting action of the weekend was on the Rugby Championship game between New Zealand and Australia. This match gave a good example of a fine line between success and failure in sports betting.
On the Friday night I was keen to go for Australia to score more than 13.5 points. I slept on the bet and when I woke up the line had moved to 14.5 and thankfully this was just enough to put me off. I went back to the drawing board, studying past results and concluded that New Zealand to score 6 tries or more was the bet. It turned out to be an inspired decision with New Zealand duly delivering the 6 tries I required.
I had made the Sharks -5.5 my best bet of the weekend and this arrived although the Bulls certainly gave me some nervous moments and thankfully their finishing was decidedly poor.
As the coverage switched to Newlands for the Province match against the Free State it was clear that conditions were going to be bad and I managed to get a bet on that there would be 52 points or less at Sunbet. While Western Province turned in an admirable display this was never in doubt and my winning run continued.
On top of the world I backed Liverpool to score 4 goals against Brighton and was already involved in the Springboks to win by 7 or more against Argentina. Perhaps a bit over confident I added the Springboks to get over 28.5 points in Mendoza and also threw in a bet on Marx to score a try at 15/10.
In a space of a few hours my fortunes turned dramatically and suddenly I was back square. Finishing level with the bookmakers is not the end of the world but I got a sharp reminder of just how quickly things can turn in this game.
Twitter: @BrentGraham

This article was written for the CitiGaming supplement of the Citizen Newspaper and was published on the 30th August 2018.
Brent Graham is a blogger on www.goodforthegame.co.za and sends a free weekly e-mail list just CLICK HERE to register