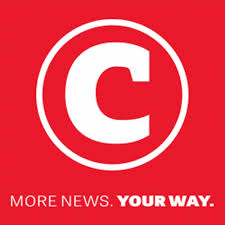 The weekend was already on shaky ground when the Sharks and the Bulls kicked off on Saturday but what was to follow will go down as one of the worst beats I have taken.
My best bet of the weekend Brumbies +17.5 had somehow managed to lose despite trailing the Highlanders by just 2 points at the break and dominating much of the 2nd half.
I was looking for a "get out of jail" play in Durban and noted that the weather forecast wasn't great with high humidity levels and some rain forecast. The total points line had generally settled around 45.5 points and in some places it was even lower. You can imagine then that my eyes lit up when I saw under 49.5 points on offer at Sunbet.
I had a bet and then surprised that the market had not moved I pressed. This fixture seldom produced high scoring games and surely with both teams playing well and looking to mount a Conference challenge, things would be competitive?
Early signs were not good as the Sharks conceded 2 tries, the 2nd of which was very soft albeit excellent from the Bulls. Things settled down a bit but a try towards the end of the half meant there were already 31 points and I only had 18 points to play with.
There was a try in the 1st 10 minutes of the 2nd half and the as the rain teemed down the Bulls turned to a tactical game and the hapless Sharks made error after error. Heading into the last 5 minutes there had been no further addition to the score and I was mentally banking my winnings.
A Sharks mistake led to another Bulls try and a hatrick from the excellent Gelant, but surely with less than 2 minutes on the clock and in poor conditions that would be that? The Sharks though had other ideas and before I knew it the Bulls were back upfield and camped on their line. The try was inevitable and although the conversion missed it mattered not as a total of 50 points had been scored.
I lost my bet by the narrowest of margins but it was the manner of the loss that hurt. The Sharks were nothing less than inept and to concede 12 points in 4 minutes in those conditions is frankly a disgrace.
Click here to join the Goodforthegame SuperBru Club and be sure to get invited into all of our pools!
Twitter: @BrentGraham

This article was written for the CitiGaming supplement of the Citizen Newspaper and was published on the 19th of April 2018.
Brent Graham is a blogger on www.goodforthegame.co.za and to get on his free weekly e-mail list just CLICK HERE