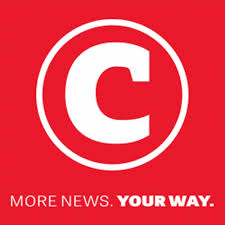 The bookmakers must be smiling after this past weekend of Super Rugby action. The Sharks were heavily backed to beat the Brumbies and lost in a game which was scraping the bottom of the barrel as far as quality goes. The Blues opened as slight underdogs away to the Stormers but on the back of their stunning away win over the Lions the week before they started at around the 7/10 mark. In typical Blues fashion they simply went missing.
The Rebels were also a popular choice to beat the Waratahs away but after getting 17 points ahead they completely fell apart and ended up getting a hiding. The biggest shock of the weekend though took place at Ellis Park where the Sunwolves started 35 point underdogs against the Lions but ended up losing by just 2 points.
The game was something of a financial disaster for yours truly. In our weekly newsletter I highlighted the fact that I was going to back overs on Lions 1st half points and while I let the weather put me off that one I had a big bet on the Sunwolves under 20.5 points.
The writing was on the wall from the opening minute when a Lions mistake resulted in 3 points for the Sunwolves and overall it was a dire and very costly performance from the Lions.
They are still 9/20 favourites to win the South African Conference at World Sports Betting. Most of us on the Goodforthegame forum agree that this price is too short for the Lions class of 2018 but the question is which team can we back to beat them?
The Bulls have shown flashes of brilliance but were badly beaten by the Lions at home and the 13/1 is probably an accurate reflection of their chances. The Sharks have been major disappointments with ball handling skills that would not look out of place in prep school rugby and the 17/2 holds no appeal for me.
That leaves the Stormers who returned home from a poor tour to beat the Blues. They are currently 67/20 and that may be worth a punt in a tricky conference where the favourite is weaker than the bookies think but where none of the teams are consistent enough to back with confidence.
The Stormers are my in-running Conference pick at just shy of 7/2.
Click here to join the Goodforthegame SuperBru Club and be sure to get invited into all of our pools!
Twitter: @BrentGraham

This article was written for the CitiGaming supplement of the Citizen Newspaper and was published on the 22nd of March 2018.
Brent Graham is a blogger on www.goodforthegame.co.za and to get on his free weekly e-mail list just CLICK HERE