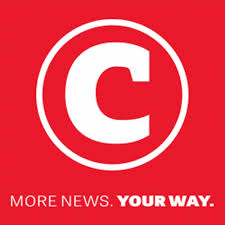 As you read this article there is little more than two weeks to the start of the Super Rugby season. The bookmakers have priced up on the outright markets where the defending champions the Crusaders and the Chiefs are disputing favouritism at around the 7/2 mark.
It is as always difficult to look past a New Zealand winner and while I will do my research over the coming weeks I haven't really studied things like squad changes yet. The market that appears to be getting the most interest from punters at this stage is the South African Conference.
The Lions are priced as firm favourites at 11/20 which means by backing them you are taking a potential 55% return on your investment. The consensus amongst punters on the Goodforthegame forum is that the Lions are to be opposed this year and the only question is which team to back to beat them. This is based largely on the Ackermann (father and son) departure but recently we have also heard that Skosan is out for the season due to injury.
The Stormers are 2nd in the betting at 7/2 and on paper they have a very strong squad. They have some big name players that have underperformed in recent seasons though and I am not convinced things will be any different this season. The Sharks are 5/1 and they have been the "money horse" so to speak and have been backed in from an opening quote of 7/1. They have an astute coach and have made some strong additions to the squad and for me the one concern is the Durban conditions which are often a leveller.
The Bulls are 10/1 under new coach John Mitchell and they could well play a role in the business end of the conference although you do get the feeling looking at the squad that they are a top player or two short of being contenders.
Finally we have the Jaguares at 33/1. They have disappointed in recent seasons but are potentially an excellent side and if they can start quickly the price may well turn out to be serious value.
At this stage I am leaning towards the Sharks to win the Conference but I think a bit more homework is in order before my bets are placed. I can't wait for Super Rugby to begin.
Click here to join the Goodforthegame SuperBru Club and be sure to get invited into all of our pools!
Twitter: @BrentGraham

This article was written for the CitiGaming supplement of the Citizen Newspaper and was published on the 1st of February 2018.
Brent Graham is a blogger on www.goodforthegame.co.za and to get on his free weekly e-mail list just send a message to This email address is being protected from spambots. You need JavaScript enabled to view it. titled "Best Bets".