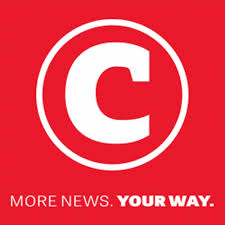 I have to admit that my enthusiasm for Super Rugby is at an all time low. That is probably because I went on a terrible betting run a few weeks ago to the point where I have taken a step back of late only punting the occasional game. The past 3 weeks I have focused on cycling and the Giro which turned out to be both profitable and exciting.
There is also a case to be made that there is simply too much Super Rugby so I am not totally unhappy to see it winding down from this weekend with International rugby set to replace it. The highlight of the winter will surely be the British & Irish Lions tour to New Zealand. These Lions tours only take place once every 4 years and they are always highly anticipated.
There is a feel amongst the Lions camp that they can push the All Blacks close in the 3 match series although the bookmakers disagree and the home team are 17/20 to win the series 3-0. Personally I fancy the Lions will win a test and the 2/1 that New Zealand win the series 2-1 is more tempting to me at this point.
While that series is grabbing most of the attention the Springboks have a 3 match series against the French. In the past Northern Hemisphere teams tended to send understrength teams on the mid-year tours, almost a concession that they have no chance. That is certainly not the case this year though and the French will be coming here with full knowledge that South African rugby is at a low point after a disastrous year end tour in 2016.
I haven't seen any betting on the French series yet and while I imagine that home ground advantage will see the Boks priced as favourites I think this could be a very tight series indeed.
Another pleasant distraction from Super Rugby currently on the go is the Junior World Cup taking place in Georgia. By the time you have read this the 1st round of matches would have taken place and having taken some of the Baby Boks to win the tournament at 6/1 I am hoping they got off to a good start with a victory against the French.
For tips on all of the rugby taking place keep an eye on the Goodforthegame forum.
Click here to join the Goodforthegame SuperBru Club and be sure to get invited into all of our pools!
Twitter: @BrentGraham

This article was written for the CitiGaming supplement of the Citizen Newspaper and was published on the 1st of June 2017.