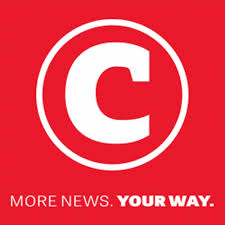 I was already well up for the weekend heading into the Lions v Hurricanes semi-final on Saturday. The Crusaders recovered from a slow start (on the field not the scoreboard) to beat the Chiefs by 14 points to comfortably deliver my handicap play of Crusaders -6.5 points.
Going into the Lions game I fancied the Hurricanes to win and my main betting interest was a double I had taken earlier in the week. Sportingbet were offering 19/10 the Crusaders win by 13 points or more and 4/1 that the Hurricanes did likewise and the double worked out at 13/1. I had written in last week's column how semi-finals are often won by double figure margins and with the Crusaders leg ticked off I sat back to watch the Lions game.
The Hurricanes were on fire in the early stages capitalizing on Lions mistakes and when they led 22-3 I was mentally beginning to count my winnings which would have been substantial as I had a decent size stake on it.
The Lions managed to score what in my opinion was a game turning try just before halftime and then coach Ackermann set to work in the changeroom and a totally different side came out for the 2nd half. I tweeted at the time that whatever he said should be "bottled and given to coaches around the world" and it wasn't long before my double was blown out of the water.
Even as the reality dawned that I would lose money on the game I could not help but be happy for the Lions and for that matter South African rugby. They had come from behind to beat the defending champions with some room to spare and had set up a potentially thrilling home final against the mighty Crusaders.
Looking ahead to that game and bookmakers are struggling to separate the pair although the Crusaders are generally marginal favourites to win the game. I believe they will offer a very different challenge to the Hurricanes as their game is built around a rock solid defense and they have only conceded a single try in the playoffs and that was a consolation try against the Chiefs last week.
I am not sure if I can bring myself to back against this brave Lions team again and I will probably stick to the total points lines for a betting interest.
Click here to join the Goodforthegame SuperBru Club and be sure to get invited into all of our pools!
Twitter: @BrentGraham

This article was written for the CitiGaming supplement of the Citizen Newspaper and was published on the 3rd of August 2017.