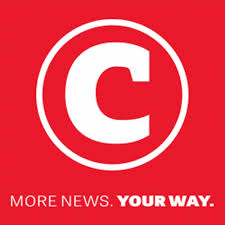 We pretty much have rugby all year around these days but at the moment punters are spoilt for choice with so much live rugby to watch and bet on. Most of us tend towards focusing on the high profile tournaments like the Rugby Championship but the real betting value actually lies elsewhere.
I had some interesting banter with Oracle Rugby earlier this week. We carry his tipping videos on Goodforthegame and last week he posted tips on all of the televised rugby including the Women's Rugby World Cup and the Mitre10 Cup, New Zealand's version of our Currie Cup. I criticized the Oracle a bit for in my opinion posting tips on the Mitre10 Cup without doing the necessary research and while that may be debatable a point the Oracle raised in response is not.
He said in his recap video that he likes to bet on the lower profile events because this is where the bookies have less information to work with and are more likely to make mistakes. We have witnessed this in the Currie Cup where early prices are often very different to what they look like when the game kicks off.
In tournaments like Super Rugby and the Rugby Championship the bookmakers are usually very much in agreement with their early handicap lines but in tournaments like the Mitre10 Cup the shrewd punter can gain an edge. That edge does not come easily mind you and you have to be prepared to put some work in to sift through the squads often filled with players you have never heard of.
The Missing Link another of our forum posters has been making good money in the Women's RWC. He watches the game closely and has made money in running as he finds the bookmakers are either slow or poor at assessing them game. This is probably due to their lack of knowledge on women's rugby and they tend to be guided by the opening betting rather than what is unfolding on the pitch.
It is getting harder and harder to find value in sports betting these days and even a sport like cycling is priced up by experts and the days of jumping on a value match bet are gone. For this reason spending some time on the Mitre10 Cup and WRWC could just prove a profitable investment of your time.
Click here to join the Goodforthegame SuperBru Club and be sure to get invited into all of our pools!
Twitter: @BrentGraham

This article was written for the CitiGaming supplement of the Citizen Newspaper and was published on the 24th of August 2017.