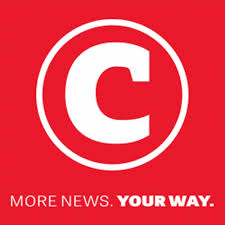 There is nothing quite like a winning run in sports betting but the secret is to step back and enjoy the fruits when it has run its course.
This past weekend was one of those where everything seemed to go right. I was making a few rand heading into the Kings v Benetton Pro 14 match when I saw 7/10 that there would be 7 tries or more in the game. I usually prefer slightly bigger prices but with conditions good and the Kings defense generally non-existent I climbed in with a decent punt at World Sports Betting.
I lay back on the couch and it wasn't long before the tries started to flow with first the visitors and then the home team getting amongst them. Even I was surprised when the bet landed before half time and I could then turn my attention to my main bet of the weekend being the Jaguares to come within 11 points of the Lions. Such was my confidence that I also backed them to score 26 points or more and for good measure took a bet that they would win the game at 9/4.
The scary thing is I nearly missed my bets due to the kickoff time being brought forward and were it not for a mate a braai telling me the game was about to start I would not have got on. Other punters in our forum were not so lucky.
All is well that ends well though and I finished the game with a nice profit and was well up for the weekend. That really should have been the end but as is my nature it turned out not to be the case.
I ended up betting on an Aviva Premiership match on Sunday and even got involved in the WGC Match Play where I backed Noren to win only for him to miss something like 6 putts of less than 8 feet.
On Monday night I dabbled in the Varsity Cup and as I write this article I have now lost my last 5 bets. I sure know how to end a winning run in style and while still up over the last week I am annoyed that I got involved with games I had not studied but simply wanted some action in. There is no doubt I am my own worst enemy.
Click here to join the Goodforthegame SuperBru Club and be sure to get invited into all of our pools!
Twitter: @BrentGraham

This article was written for the CitiGaming supplement of the Citizen Newspaper and was published on the 29th of March 2018.


Brent Graham is a blogger on www.goodforthegame.co.za and to get on his free weekly e-mail list just CLICK HERE