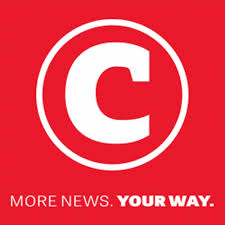 Anyone who spends time in the Goodforthegame forum or is on my mailing list will know that I was heavily invested in an Australia series win against the Proteas. I also backed them to win the 1st test and that really should have been it for me as anymore down on them would have seen me seriously exposed.
Now I am not the sort of punter to place bets at very short odds but there was a point in the Australian first innings where I thought I had come across an absolute gift from the bookmakers. The Aussies had ground their way past 300 on a slow and turning wicket, scoring runs was difficult and I made up my mind that there were now only two possible outcomes, an Australian win or a draw.
I happened to have my WSB account open and was tracking the live betting when I noticed odds of 1/4 or 0.25/1 on Australia in the "Double Chance" market. This meant that I could get a 25% return on investment in 3 days if I was correct and that the Proteas had no chance of winning.
I lumped on the remainder of my betting balance and as Australia continued to dominate I felt very relaxed in the knowledge that I would be collecting come Monday. When the Proteas were set over 400 to win I actually stopped watching and only tuned in again when we were 5 wickets down with Markram and De Kock at the crease.
As far as I was concerned the match was over and I paid little attention to it for a few hours. It was probably just as well as when I checked back Markram had only just been dismissed for a magnificent century and the Proteas had gone from not having a chance to 2/1 shots to win the match just prior to the Markram wicket.
Starc came on and finished the job and I could breath easy again but the old adage "there is no such thing as a sure thing" certainly came to mind. Had I been watching the massive 6th wicket partnership I would have been a nervous wreck and it is probably just as well I was distracted by other sport that was on at the time.
Click here to join the Goodforthegame SuperBru Club and be sure to get invited into all of our pools!
Twitter: @BrentGraham

This article was written for the CitiGaming supplement of the Citizen Newspaper and was published on the 8th of March 2018.
Brent Graham is a blogger on www.goodforthegame.co.za and to get on his free weekly e-mail list just CLICK HERE