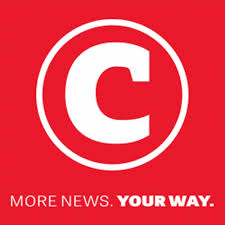 I am much more of a rugby punter than a cricket one these days but when the Australians come to town all that changes.
On Thursday the 1st test match of a 4 match series between the Proteas and he Australians begins at Kingsmead in Durban. The Proteas are coming off a horrid ODI and T20 battering at the hands of India but they did win the test match series 2-1 and so arguably should go into this with some confidence.
Their opponents are fresh from a win in the Trans-Tasman T20 series with England and New Zealand and they absolutely hammered the English in the Ashes series which ended earlier in the year. Bookmakers are struggling to separate the pair and World Sports Betting opened 14/10 about both sides with the drawn series on offer at 7/2.
Australia have been clipped into 13/10 and I am not surprised as I rate them an absolute cracker of a bet. Yes, the Proteas beat India but our top order battled and with key players either out of form or returning from injury I think we are vulnerable against a potent Australian bowling attack.
Make no mistake the Protea attack can cause problems for the Australians as well but it is in the batting department where I give the visitors a clear edge. They have Warner who can get them off to a flyer and then of course there is their captain Steve Smith who is in my opinion the number 1 test batsman in the world, bar none.
I have been waiting in anticipation for weeks for bookmakers to price up and I was actually worried Australia would be a lot shorter. The one decision I need to make is whether to take an 80% return on investment by backing Australia with the draw no bet option or whether to take the 130% return and go for the straight series win. At this time of year I do worry that weather could play a role and am leaning towards a massive strike at 8/10.
To those new to betting it may seem strange, even treasonous to bet against South Africa, but take it from an old dog, in the world of sports betting there is no place for patriotism.
Aussie, Aussie Aussie, Oi, Oi, Oi!
Click here to join the Goodforthegame SuperBru Club and be sure to get invited into all of our pools!
Twitter: @BrentGraham

This article was written for the CitiGaming supplement of the Citizen Newspaper and was published on the 1st of March 2018.
Brent Graham is a blogger on www.goodforthegame.co.za and to get on his free weekly e-mail list just send a message to This email address is being protected from spambots. You need JavaScript enabled to view it. titled "Best Bets".