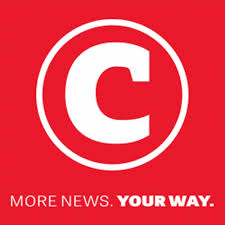 It is great to be back at the keyboard after a very enjoyable break and I wish all of this columns readers a prosperous 2018 and for those who enjoy a flutter let's hope we can finish ahead of the bookmakers this year.
I won't go into detail (as there was plenty of it in last years blogs) but 2017 is a year I want to put a line under and simply move on from. It was a year in which my discipline slipped and I lost a packet on the spreads and didn't do very well in the fixed odds markets either. Of course while moving on it is important to learn from the mistakes of 2017 and this year my focus will be on a more controlled betting strategy with less chasing of losses. Greed was a big factor in my demise last year and I am determined to be more patient this time around.
I have made a relatively low key start to the new campaign with just a few bets placed. I fancied India to get something at Newlands and after teasing me on day 4 they collapsed. I have also had a couple of football losses but fortunately stakes have been conservative as I search for what I perceive to be better value opportunities.
It may well be that I have to wait a while for those opportunities and with Super Rugby and the Six Nations on the horizon my aim is not to get sucked into too much of the Northern Hemisphere rugby currently on the go. I have historically struggled in Europe and while I will no doubt have the odd wager (we have some quality Northern Hemisphere contributors in the Goodforthegame forum) I will be selective and will stay away from the spreads.
The Pro14 is a European tournament but this weekend throws up an interesting scenario with the Kings host the Cheetahs in what would usually have been a Super Rugby encounter. The Cheetahs will be desperate to win after a disappointing loss in Italy last week and indications are they will start around -17.5 point favourites. I don't have a firm view on the game as yet but fancy we will get plenty of points so I may find myself getting involved on the night, after all this isn't really a European game.
Click here to join the Goodforthegame SuperBru Club and be sure to get invited into all of our pools!
Twitter: @BrentGraham

This article was written for the CitiGaming supplement of the Citizen Newspaper and was published on the 11th of January 2018.