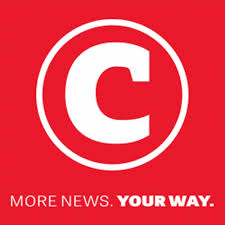 I have had plenty of ups and downs in my sports betting career (the amount of time I spend on it I think you could call it a "career") but 2017 is going to do down as the one in which I lost my discipline and a whole lot of cash.
After a solid enough start to the year I began to get greedy in Super Rugby and after a couple of horror weekends I tried to bet myself out of trouble. Never a good move. The problem is I chose the Sharks v Rebels game and went high on points and tries in the spreads markets. The game if I recall correctly finished 9-9 and you could stick a fork in me because I was most certainly done.
Before I go on (and in case my mother in law reads this) I must point out that I bet with a bankroll which was set aside many years ago and it had also grown nicely during a very successful 2016. So I am not playing with the grocery money but a knock to the bankroll hurts nonetheless and it also puts me under pressure as I obviously love my betting and would not like to be in a position where I have to restock it.
I felt a strange sense of relief after the Sharks game and I think this was because I was now basically forced to take a break from sports betting. I laid low for almost 3 months and when I returned I had a more disciplined approach and gradually began to claw back some losses.
This has actually been a regular pattern in past years but this time just as I was gaining momentum I began to get greedy. I started increasing my stake and often had bets riding on multiple games taking place at the same time. I was no longer treating sports betting as a game of skill but rather one of chance and I paid the price.
As 2017 draws to a close I have to reflect on what has been a poor punting year and one in which he I broke many of my own rules and lost my discipline. I am off to the coast in a couple of weeks and it will be time to clear my mind and to focus on getting things back on track in 2018.
Click here to join the Goodforthegame SuperBru Club and be sure to get invited into all of our pools!
Twitter: @BrentGraham

This article was written for the CitiGaming supplement of the Citizen Newspaper and was published on the 23rd of November 2017.