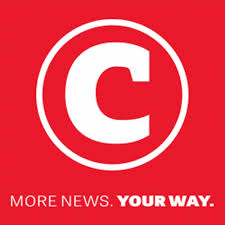 The old saying goes that form is temporary and class is permanent and the way my sports betting is going I had better show some class soon because I simply cannot back a winner at the moment.
This past weekend in Super Rugby we were faced with a very interesting match between the Sharks and the Lions in Durban. The Lions needed to win to finish top of the log and set up a possible home final and the Sharks could not improve their position on the log but they could influence the top of the table by beating the Lions. The problem for the Sharks was if they beat the Lions they faced a trip to Christchurch to take on the Crusaders whereas a defeat meant a trip to Johannesburg to take on the Lions.
As this news sank in with punters the Lions handicap which was -9.5 started to move out to double digits. I had no doubt that the Sharks coach would tell his team to go out and win the game but at the same time I had little doubt that any of the players believed him. The Lions I assumed would come out firing to ensure no late nerves deep into the game and I decided to bet on the Lions to be 5 points or more ahead at the break.
Going into the last 10 minutes they led 8-3 and were dominating the game. The Sharks kicked deep and the Lions dotted down and a 22 was the result. Now the Lions were not chasing a bonus point so quite why Jantjies had to dry a speculative drop out I have no idea but it was intercepted by the Sharks and my half time bet was under pressure. The Lions came back to score in the corner after the hooter and I needed the conversion to collect my bet. I heard a noise in the background as they were replaying the try and the next thing the players ran off the field with the Lions leading by 3.
I normally get frustrated at how long conversions take but this one was clearly rushed, perhaps the Lions thought the try scorer had put a foot in touch or something? In any event my race was run and a very poor run of form continues.
Click here to join the Goodforthegame SuperBru Club and be sure to get invited into all of our pools!
Twitter: @BrentGraham

This article was written for the CitiGaming supplement of the Citizen Newspaper and was published on the 20th of July 2017.