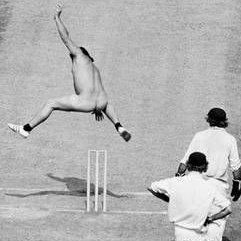 The Couch Critic traded his usual vantage point for time in the Stellenbosch vineyards, a day or two enjoying the beach and berg in Hermanus and a quick pop-in for the finish of the ABSA Cape Epic at Val de Ryk. But I didn't miss too much of the sporting ball-scratching and balls-ups that accompanied the sporting landscape.
Sundowns found themselves a goal down to the Crusaders early doors and were never able to force things into a penalty-shootout. Mitchell's men would probably have been better off playing a game resembling their old 10man-style in the slippery conditions yet boldly (or perhaps stubbornly) kept trying to execute their new running game against the Crusaders. There was always only going to be one winner in this one. The Brazilians, aka Masandawana, aka The Bulls were always going to have a tough time on tour but should prove a much-improved outfit on home turf in the coming weeks.
There are few things better than sitting on a wine farm sipping on a beautifully balanced Merlot. When you happen to stumble on a tasting venue with a big screen tv showing Super Rugby you have to pinch yourself to make sure this state of bliss in not a mere illusion. Let me assure you I enjoy a good vino more than most but nothing turns Cab Sav sour like watching the Sharks in shambles against an Aussie side and I was soon wishing this particular establishment could switch the DSTV to the cricket! I was one of those expecting a decent season for Rob du Preez and his chargers but the toothless guppies are making their way to New Zealand with their game in tatters and things could get real ugly real soon in Kiwi country – the Blues and Hurricanes must be licking the lips at the prospect of Shark fin soup coming their way.
Few things bring the kind of serenity that standing around a potjie in Hermanus does. Looking at the mountains and breathing in the ocean air feeds your soul and calms your spirit. Of course, this gets thrown out the window when the Stormers let their guard down and allow the visiting Reds to make a late dash for victory and send you into a state of serious concern for the Capetonians. Fortunately, the Stormers were able to hold on. At the neighbouring cricket ground of the same name things were getting heated as cockiness boiled over into one heck of a balls-up for the visiting Aussie cricket side. If they were not the Aussies one would have considered feeling sorry for the poor sods but as it is the post-potjie liqueur tasted just so much sweeter for this Couch Critic in the aftermath of the baggy greens being left fumbling balls.
I found myself royally enjoying VIP treatment at the finish line of the Cape Epic race on Sunday. On this point I would just like to add that the ladies in our party were very excited to see Ryk Neethling I was quick to inform them that none of them would notice the Olympian with a shirt on!As this Critic viewed (whilst sipping on free champagne of course) theweary mountain bikers cross the finish line at Val de Vie I was wondering whether I too would end up feeling like I had spent eight days straight on a small, hard seat trying to conquer mountainous terrain when the Super Rugby season finally draws to a conclusion in August. The chances of experiencing this feeling gets greater by the week as the Saffas continue to struggle. But then again it's still a feeling I gladly take rather than feeling like a certain Mr Bankroft this morning – he is public enemy number one in the cricketing world right now and to make matters worse his ball(s) must feel somewhat sensitive, ag I mean tampered with…
OMF Moment:
Okay let's just call this right now – we have lost two SA teams and one Aussie outfit but it is time to do some more culling. Add another Kiwi team to the mix, offering a number of Euro-Blacks the opportunity to return to (or stay in) New Zealand. Then only allow two SA and one Aus teams to compete and perhaps one additional team comprised of Samoans, Tongans and Fijians.
The match between the Hurricanes and Highlanders just proved that there is currently nothing better than watching two Kiwi sides go at it hammer and tongs. There was slick handling, great running lines and some fantastic defence on show in Wellington. Another thing that often goes unnoticed is that in half an hour of rugby there was more than two dozen kicks in play in the game. South Africans will do well to take note of how these teams use a kick as an attacking opportunity rather than just a panicky way of trying to get out of trouble. Kiwi sides use the kick to find space, get the ball to your team mate or use it to transfer pressure to the opponent through great kick-chasing. All of this is possible due to the quality of the kick used.
WTF Moment:
This "honour" is bestowed upon the Lions. The Lions have lost nothing of their attacking ability in 2018 but they did however lose any and all interest in tackling their opponents. It was ridiculous the ease with which the Jaguares were able to find highways (certainly not mere holes) seemingly with beautiful signage showing them the way to the try line with autobahn like ease.
Pretty ball-in-hand rugby might win you some fans but without a strong pack and a solid defensive structure you won't be winning many trophies I am afraid, and the Lions certainly don't have the latter of the two. The Lions left gaps big enough for the Titanic to pass through and unless they can drastically address this in the next few weeks I see this ship sinking in the foreseeable future.
Who is Couch Critic?
Hein Diemont is the resident "Couch Critic" in the Goodforthegame Forum and he shares his weekly Super Rugby Blog the "Post Match Scuffle" or "PMS" with us.
In his blog Couch Critic channels his usual weekend swearing, ranting, cheering, whinging and bickering to the written word. Brutally honest opinions of how the Super Rugby action went down from his perspective – no punches pulled, it's PMS time…
This Blog is brought to you by leading South African bookmaker World Sports Betting – click here to "Bet with the Best"
You can follow Hein on Twitter @HDCouchCritic and he also posts his blogs on Word Press
Don't miss the trademark Goodforthegame Betting Previews for this coming weekend