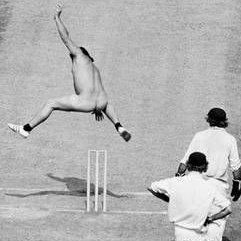 Should they or shouldn't they…?? That has been the question on everyone's lips since the Cheetahs (and the Kings) refused to sulk off into the sunset with their tails between their legs after being kicked out of Super Rugby and instead migrated into the Guinness Pro14. After a tough learning curve in the opening few weeks the men from the Cheetahs have finally shown their bite.
Having overcome the Italians last week Rory Duncan's side followed it up with an impressive victory over the much vaunted Leinster side. It has certainly added some much needed credibility to the inclusion of the South Africans that one of the sides were able to beat one of the big boys of the league. The Free Staters will be a tough prospect on home soil – the Irish are knows as tough as nails Guiness drinkers but the braaivleis and brandewyn boys from Bloem are not to be messed with.
The Kings are however a different story at this stage. It is unfair to them that they impressed in Super Rugby but slipped to a disappointing home loss to the bottom dwellers of the old Pro12. The loss of a major part of their Super Rugby group to other unions have left the Eastern Cape side much too light for this competition unfortunately.
CURRIE CUP RUNNING ON SEVENS POWER
As a pre-match to the Pro14 main event the second string Cheetah outfit refused to admit defeat and eventually came form behind to beat the till the in-from Pumas. Sevens stars Chris Dry, Cecil Africa and Rosko Sepcman are all adding value at a stage when the depth of these Currie Cup squads are being seriously tested.
Werner Kok was another Sevensbok who caught the attention. The explosive star of the faster format has brought all his intencity and vigour to playing on the wing for Province and he is certainly not looking out of place. His combination of pace and power combined with appreciation of space makes him someone to keep an eye out as potentially a future South African version of a "Code Swopper".
A swimming gala was hosted in Durban as the Sharks were far and away more equipped at keeping their heads above water as they executed a fantastic wet-weather game plan to comfortably have the beating of the Bulls. Only the die-hards would have bothered watching this one with the rain coming down in buckets but what was impressive of this clash was the manner in which Curwin Bosch took control of the clash from flyhalf.
BACK TO THE BOKS
A few weeks ago the Nation was hopeful after victories over the clueless cockerels and the abysmal Argentines. After being weighed by the Aussies and then firmly thrown back in the water for being found under-size by the All Blacks Allister Coetzee's house of cards has come tumbling down in style. His retirement plans of peacefully sitting in a skuit with his line dangling blissfully in the water might suddenly appear a lot closer than he and his financial planner would have thought after what transpired in Albany.
Bryan Habana must be polishing his boots and JP Petersen hitting the treadmill to run off some of his sushi overindulgence as they expect the call-up that many cynics and critics are asking for. Jannie and Bismarck might have done well to come back to the family farm near Bloemfontein since they would then also be conveniently close to the action this coming weekend – just in case you know.
The reason for some of these drastic thoughts is that it is believed that the razzle-dazzle style of the Lions is now seen as not equip for test rugby. All of a sudden Elton Jantjies can't kick or pass a ball, Andries Coetzee is either too unimaginative at the back or too small, take your pick. Franco Mostert is merely a school-yard bully who runs scared when finally confronted with someone of his own size and aggressive stature. Oh and out of the blue Malcolm Marx is not worthy of sharing the same field as Dane Coles since his lineout throwing was poor against New Zealand.
It is important to note that none of this is true – in fact selecting a few more Lions might have been the more prudent option if you ask me. There are however a few shortcoming in our make-up (this was evident way before the Kiwi cock-up by the way).
Even before the horrifying half century I was not convinced by our wingers. Now I am; convinced they are out of their depth at test level! I kind of have a love-hate relationship with Jesse Kriel. Every time I want to write him off he shows glimpses of what he can do with ball in hand. Unfortunately the fact that he can run strongly with the ball does not make up for his other deficiencies and I think the time has come to cut him loose and search for a better solution. Coetzee was quizzed by the media on the omission of Francois Hougaard and the man in charge stated in as many words that he felt the dynamic Hougie was just not technically up to the mark as a test scrumhalf. This critic has been telling anyone willing to listen that number 9 is a specialist position and only a technically proficient professional should be entrusted with the crucial duty of linking the backs and the forwards. How it has taken the decision makers more than 40 test to know this about Hougaard is beyond me.
In the pack it is a tough one as there are obvious weaknesses in our tight five. Dryer was at his best when playing at loosehead for the Lions a few seasons ago and as an outright scrummager he is probably just not quite strong enough. It is also a concern that we can't rely on our bench to supply a positive injection around the hour mark as Mbonambi and Trevor have been found wanting.
Everyone and his dog is lining up with what exactly has good wrong with the Boks and who to select and whom to fire to get things back on track. We have hit that crazy stage where the poor coach is left gasping at air like a fish out of water. The one moment he is justifying his Combrinck oversight but his pet love, Damian de Allende with the same lack of game time is kept in the mix. Handre Pollard is also clearly exempt from the same rules.
There are however two problems with a willy-nilly overhaul of the layer corpse. Firstly one has to acknowledge that there seems to be a better comradery and spirit amongst the squad. For South Africans this brotherhood feel is an important one (think Rugby World Cup 1995, the successful Bulls outfit under Heyneke Meyer and more recently the Lions under Ackermann). Making wholesale changes will completely break down any team cohesion that might have been established thusfar in 2017.
Another big concern for me personally is the fear of throwing youngsters with incredible potential and a seriously bright future like Sibusiso Nkosi, Curwin Bosch, Damian Willemse, Rohan Janse van Rensburg, MakazoleMapimpi, Wilco Louw and Thomas du Toit into a Springbok side lacking a strong core and possibly short of the normal Springbok ethos and tradition. A bad experience at international level can permanently dent a player if he is not mentally ready for the big occasion. In essence a Nkosi or Mapimpi might not only be thrown into the deep end of the pool they could be boated out to deep-sea and chucked overboard without a wet-suit, snorkel or even a flipper.
It seems Toetie will rather be mostly sticking to his team this coming weekend. We can only hope some lost respect can be reclaimed with a win over the Wallabies and a good tight scrap at Newlands. Should this team (horror above horror) come up short against the convicts then it might not be only the playing personnel who will be walking the plank – in that case Allister better start shopping for that little fishing boat.
Should some honour be re-established over the next fortnight then the fresh faces named above can be blooded in on the end-of-year tour alongside confident senior players and in a positive environment. This is certainly what I am hoping for.
Who is Couch Critic?
Hein Diemont is the resident "Couch Critic" in the Goodforthegame Forum and he shares his weekly Super Rugby Blog the "Post Match Scuffle" or "PMS" with us.
In his blog Couch Critic channels his usual weekend swearing, ranting, cheering, whinging and bickering to the written word. Brutally honest opinions of how the Super Rugby action went down from his perspective – no punches pulled, it's PMS time…
This Blog is brought to you by leading South African bookmaker World Sports Betting – click here to "Bet with the Best"
You can follow Hein on Twitter @HDCouchCritic and he also posts his blogs on Word Press
Don't miss the trademark Goodforthegame Betting Previews for this coming weekend