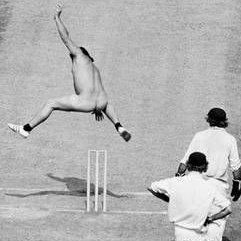 It is February! The month of love, the month that those of us living at the coast get our beaches back from the Vaalies and of course the month that Super Rugby returns!!
I have always made it very clear to any lady in my life – sorry honey I don't have my whole heart to give, you will always have to be satisfied with sharing my affection with my love of sport! Thus whilst the Don Juan's among you might be ordering flowers, booking the romantic getaways or ensuring you get the best seat in the bistro the week of love usually closely precedes the kick-off of Super Rugby and that means this critic has more pressing work to do…
The race for the yellow cap is something every sports-mad South African understands. Numerous Superbru invites find their way into my inbox and I handle them with more diligence than the in-tray at the office (sorry boss). Picking where to throw my hat in the ring is done with focus and precision: what prizes are up for grabs, do I have a realistic chance of winning (who am I kidding, of course I do) and what level of personal satisfaction will pool victory bestow upon me –i.e. will I be able to live with a specific friend should he pip me to the pool title.
So the month of Feb is spent analysing the draw, studying the teams and reading as much as I can about different players. Apart from the side bets between mates in the Superbru Fantasy Games & Prediction Comps and the pick your team tournament at the local pub there is also the small matter of nailing down a few sports betting punts. On that front I am sorry to inform all Lions supporters that I (and my bank manager if he knew how much I had down) am not in the Lions' camp this season – the loss of inspirational coach, Ackermann will prove a huge loss I reckon.
The factors above also contribute in no small way to why this critic needs to do most of his sport watching from the comfort of his own couch. Whilst they may have used the "its not you its me" line I'm pretty sure the fanatic way in which I watch sport might have scared off the odd potential wife. But in my own defence: you are watching a game of rugby and Team A is trailing Team B by 4 points. Team A is the side you have grown up supporting; you have also picked them to win the local derby in Superbru despite being the underdogs; and lastly it just so happens that you wagered a few Randelas on them coming out victorious in the clash.
Excuse me for sharing a few choice words with the referee when he blatantly misses a forward pass; sharing my colourful thoughts with the idiot kicker who shanks a kick that my gran could slot; throwing signs at the idiot lock who goes and drops a guy on his head and gets his marching orders; or jump up in jubilation when my fantasy player dives over for the vital try. The fact that family members disperse whilst shaking their heads in embarrassment, female friends cringe in terror at the maniac next to them or my actions see the dog run away in terror… What can I say, that's what sport does to this fanatic - sorry, not sorry.If you're going to watch sport with me you better be prepared!
One thing the Couch is, is prepared. We are a few days away from the 2018 Super Rugby season and I hope a few of you out there are ready to join me for another exhilarating ride. Expect even more off the cuff remarks and less "match review" type of pieces. Happy watching, and hopefully happy reading rugby fans.
Who is Couch Critic?
Hein Diemont is the resident "Couch Critic" in the Goodforthegame Forum and he shares his weekly Super Rugby Blog the "Post Match Scuffle" or "PMS" with us.
In his blog Couch Critic channels his usual weekend swearing, ranting, cheering, whinging and bickering to the written word. Brutally honest opinions of how the Super Rugby action went down from his perspective – no punches pulled, it's PMS time…
This Blog is brought to you by leading South African bookmaker World Sports Betting – click here to "Bet with the Best"
You can follow Hein on Twitter @HDCouchCritic and he also posts his blogs on Word Press
Don't miss the trademark Goodforthegame Betting Previews for this coming weekend