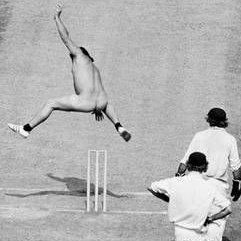 They had been together in camp for four weeks. Their opponents were missing a few of their regulars and one was playing under a bit of a cloud of personal miss conduct. The British and Irish Lions proved a month or so ago that the mighty men in black were not unbeatable. Coach Cheika had also spent some time addressing the poor fitness levels of side.
All of these factors had lulled many of us (this critic included) into thinking that things would be different –the Wallabies would be improved and the All Blacks were showing weakness. Oh how wrong we were… When referee Barnes blew the whistle New Zealand had amassed 40 points, and to the dismay of the home side it was only the half time whistle!
There are many things to admire about the current crop of All Black but what never ceases to amaze is how every single individual who pulls the black jersey over his head firstly seems to lift his personal game by a few levels and secondly how these new players just appear to seamlessly slot into the setup with the greatest of ease. The Kiwi backline had a different look to it for the Sydney test with Damian McKenzie and Rieko Ione both being rather new to the side. Liam Squire also came in as a fresh face to the more regular team yet all three these players turned in superb performances on the day.
The six first half tries of the All Blacks once again showed the superior skill as well as the ruthlessness of these New Zealanders. They certainly are in a league of their own at present. The Aussies might have spent hours bonding to create team spirit, spilt buckets of sweat running up and down hills to improve their fitness and invested hours on sharpening their footwork and putting big hits into the tackle bags but nothing compares to facing the men in black in person. I don't care if they name the hills after their opponents, paint the practice cones black or stick head shots of the likes of Kieran Read and Sonny Bill to their tackle bags - the fact is the hills can't grow legs and grow steeper, the cones can't deftly sidestep you and the bags can't aggressively brush off your attempted tackle as the All Blacks can and will. I doubt whether a navy-seal like training camp can make a team tough enough to withstand what the New Zealanders throw at you and regardless of what the shackle draggers do on the training pitch I don't see them challenging the current crop of Kiwis any time soon.
In Port Elizabeth the home fans had an even bigger expectation of their team than the Aussie fans did of theirs. Having taken care of business against the French and on the back of an impressive Super Rugby campaign from the Lions Springbok supporters once again had hope in their hearts.
The men in green and gold battled to break down the rush defence of the Argentines in the first half but were much improved in the second. There is still plenty of work to do and this critic is far from getting overly optimistic – next week in Argentina should prove a better gauge of where the team is at present. Of course the real test will come when Allister Coetzee's side lock horns with Australia and New Zealand.
Raymond Rhule put in an impressive effort and Coenie Oosthuizen was a standout performer. I have been one of Coenie's greatest critics in terms of him not being up to international standard as a tighthead and the PE performance was certainly much improved. He will of course have to prove that he can consistently deliver these performances but there is no doubt that he has proven to be a valuable to the Boks, especially off the bench.
This brings me onto a point of discussion (let's call it a semi-moan) regarding the bench. This past week I saw a social media comment stating that it would send the wrong message to bring in a player from outside the original squad and starting him ahead of Oosthuizen for the test. I understand where the person was coming from but I think South Africans need to start thinking outside the old box in terms of squad selection. Rugby is now very much a 23-man game and it is my firm belief that you should be selecting your best 15 starting players and then your best 8 impact players. These eight impact subs might not necessarily be your first choice should one of the starting players withdraw leading up to the game but rather they should be players who offer you something special coming on from the sideline. I want my players no.16-20 pacing up and down the touchline with the look of a caged wild Lion who hasn't eaten in week; ready to be unleashed to devour whatever comes in front of him.
A good example can be found in a player like Schalk Brits – one might want a more physical style of hooker to start but Brits brings the x-factor approach you want from someone who runs on in the final 20 minute to face an opponent who is already tired. Akker van der Merwe of the Lions is another who could potentially fall into this category as he looks ready to run through walls when he is let off his chain later in a game. Coenie with his all-round game fits the bill perfectly and can produce a bull-in-a-china-shop like impact when making his appearance from the bench.ArdieSavea has proven himself the ideal super sub (perhaps Kwagga or Jean-luc could also offer this hitman like impact).
In terms of backline subs I subscribe to an approach where you have players available who offer you something different to what you have in your starting line-up. Thus perhaps more of a running/sniping scrumhalf or your more mercurial outside back who can do the outrageous stepping or passing and can supply the razzle and dazzle if required.
So in summary my bench would consist of a couple of bulls worthy of participating in a colosseum, a crazy gorilla on a chain, a hungry caged lion, a hitman, a pocket rocket and the joker up the sleeve. Now wouldn't that make for a cracker of a team!
Who is Couch Critic?
Hein Diemont is the resident "Couch Critic" in the Goodforthegame Forum and he shares his weekly Super Rugby Blog the "Post Match Scuffle" or "PMS" with us.
In his blog Couch Critic channels his usual weekend swearing, ranting, cheering, whinging and bickering to the written word. Brutally honest opinions of how the Super Rugby action went down from his perspective – no punches pulled, it's PMS time…
This Blog is brought to you by leading South African bookmaker World Sports Betting – click here to "Bet with the Best"
You can follow Hein on Twitter @HDCouchCritic and he also posts his blogs on Word Press
Don't miss the trademark Goodforthegame Betting Previews for this coming weekend