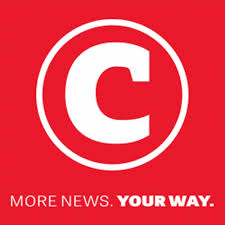 An old friend of mine recently started his own You Tube channel where he posts his weekend Super Rugby handicap predictions as well as a recap of the previous week. Calling himself "The Oracle" he has got off to a great start and after 5 weeks is well ahead of the bookmakers.
Now the Oracle and I met through sports betting many years ago when he worked for a bookmaker that was advertising on a website I had just started with a partner. We shared a common interest in spread betting and many a long chat was had on how to make money from sports such as golf and cricket. I recall getting a phone call at 05h00 once and it was the Oracle telling me he was right about the Proteas losing an early wicket in Australia or something like that, the wife was not impressed.
The guy is knowledgeable and passionate but if he has a weakness in my view it is that he gets overconfident. In this week's recap posting for example he speaks of last weekend being an easy one to make money on. He had a great week sure, but he would do well to remember that but for a Lions penalty after the hooter (which he acknowledges they should have kicked into the crowd) it would have been a pretty average week with a small profit.
Now don't get me wrong the Oracles confidence is part of his appeal and is part of what makes his videos entertaining. He doesn't hold back when having a go at the established rugby sites and is also quick to mock those who set some of the handicaps.
My worry though is that he may just be getting a bit too sure of himself and history shows that is not a good thing. I only have to mention the words Jim Furyk or Tiger Woods to him and I have no doubt he will recall some darker times.
My message to the Oracle then is to keep on putting up the winners with an air of justifiable confidence. Beware though of stepping over the line and believing you are untouchable because as the saying goes "pride comes before a fall" and the margins between success and failure in this game are very small.
You can catch the Oracles weekend picks on the Goodforthegame website.
Click here to join the Goodforthegame SuperBru Club and be sure to get invited into all of our pools!
Twitter: @BrentGraham

This article was written for the CitiGaming supplement of the Citizen Newspaper and was published on the 18th of May 2017.