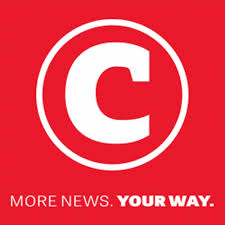 I have taken a cautious approach to betting in 2018 and it is probably just as well as on my current form I could probably stop a runaway train, let alone an odds-on shot.
Chelsea and Leicester met at Stamford Bridge in the first English Premier League match of the weekend and after studying some form I concluded that my bet for the game would be both teams to score at 19/20 or 0.95/1. Leicester had scored on the road in their previous 7 matches and Chelsea would surely find a way through the visitor's defense at some point, or so I thought.
There are not many boring goalless draws in the EPL but this was one of them and in the second half I changed channels and watched the cricket all the while hoping I would switch back to see there had been a goal. I was left disappointed.
I managed to win a bit on the Champions Cup rugby thanks to some fine contributions from some of the Northern Hemisphere based posters on the Goodforthegame forum and heading into Sunday evening I was slightly up for the weekend.
The game on everybody's lips was Liverpool at home to the unbeaten Manchester City. I expected goals in the game but as I could not watch the first 45 minutes I didn't get involved. I was able to watch the second half though and decided in my wisdom to back Manchester City to win at 15/10. They had won all of their away matches against top 6 sides this season and they achieved this by dominating after the break.
Things looked good initially and City came out meaning business and hit the crossbar early. What followed though was an absolute masterclass in finishing by Liverpool and in the space of a few minutes they raced into a 4-1 lead. City to their credit pulled it back to 4-3 and nearly equalized in injury time but my bet was done.
The quality of the match was such that I almost didn't mind losing the money and my thoughts were instead with a fellow forum poster Southpaw who had backed Liverpool to win 4-2 at 59/1. That final City goal must have absolutely broken him although he did manage to take some in-running cover to at least ensure a profit on the game.
Click here to join the Goodforthegame SuperBru Club and be sure to get invited into all of our pools!
Twitter: @BrentGraham

This article was written for the CitiGaming supplement of the Citizen Newspaper and was published on the 18th of January 2018.