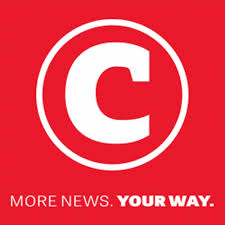 The Springboks Rugby Championship test against the Wallabies in Perth on Saturday is one of the most eagerly anticipated for some time.
From a South African perspective, the team are starting to fire again after a very poor 2016 but following wins over the French and Argentina the game against Australia will certainly be a step up and will give the Boks a better indication of where they stand in the global pecking order.
I expected Australia to start firm favourites for this match and actually handicapped them at -7.5 when I started the rugby thread on the Goodforthegame forum on Sunday night. The bookies disagreed, making this a virtual choice game and when I saw 8/10 Australia I steamed in to grab what I thought at the time was outstanding betting value.
My expectations that the line might move in my direction have proven incorrect though and the market has been very stable all week. There are other punters like me who feel that the Boks have benefitted from playing a French team that was at less than full strength and a Pumas side that is struggling to take their game to the next level and they share my view that the current hype around this Bok team may be a bit premature. I was also impressed with Australia in their test against New Zealand in Dunedin where they came within seconds of causing a massive upset.
Reading the forum posts I can see why the market has not moved as other punters are reading this game very differently. Some have argued that New Zealand were off their game against Australia and so reading too much into that result could be dangerous. Others point to the poor Super Rugby showing of the Aussie sides while still others focus on the Bok positives and the almost Lions like "brotherhood" which the camp have adopted.
My initial handicap expectation for this game was clearly well wide of the mark and at current prices there are punters making cases for both teams. That of course is the beauty of sports betting and as this game gets closer I am getting more and more excited. I will feel a heartsore shouting against the Springboks but if Australia win, the healthy balance in my account will certainly ease those guilt pangs.
Click here to join the Goodforthegame SuperBru Club and be sure to get invited into all of our pools!
Twitter: @BrentGraham

This article was written for the CitiGaming supplement of the Citizen Newspaper and was published on the 7th of September 2017.