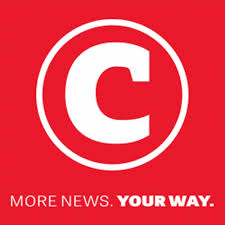 While most of my focus over the past weeks has been on Super Rugby I have also been following the Pro 14 where the Cheetahs and the Kings have made their debuts.
The Kings have had a terrible season with just a single victory but the Cheetahs have secured a spot in the playoffs where they will have the opportunity to take on some of Europe's finest teams.
Their 1st stop is Llanelli in Wales and the Scarlets who were narrowly beaten to top spot in their Conference by Leinster who are the current favourites to win the Champions Cup. The Scarlets and the Cheetahs met in Bloemfontein in early December with the Cheetahs coming our 28-21 favourites.
While that result might suggest the Cheetahs have a big chance in this game I am of the opinion that they are going to battle against the Scarlets. The Cheetahs have rather limped in to the end of the season and on the weekend they could only beat the Kings by 9 in Port Elizabeth. While it could be argued they had already effectively booked their playoff spot the side looked tired and it is no surprise after a season that effectively started in February 2017 when they played Super Rugby.
The Cheetahs have also battled in Europe this season and they took some big hidings away to the likes of Munster and Ulster early in their campaign. To give you an idea of the class of this Scarlets side they made it to the Champions Cup semi-finals where they found the Irish side Leinster too strong for them.
It is often argued that playoff rugby produces close games but I have countered this over the years showing that knockout games are often decided by large margins and looking at the Pro 14 (previously Pro 12) games last season is no exception. Last season the Scarlets won their semi-final by 12 points and the final by 24 points and the other semi-final saw a winning margin of 20 points.
The Cheetahs are being given a 14.5 point start by the bookmakers and I don't think it is going to be enough. The Scarlets are not the sort of team you want to chase the game against and I think they will build an early lead before cutting loose. The Scarlets -14.5 is my bet of the weekend.
Click here to join the Goodforthegame SuperBru Club and be sure to get invited into all of our pools!
Twitter: @BrentGraham

This article was written for the CitiGaming supplement of the Citizen Newspaper and was published on the 03 May 2018.
Brent Graham is a blogger on www.goodforthegame.co.za and sends a free weekly e-mail list just CLICK HERE to register