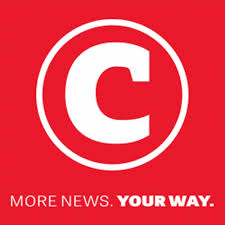 There is plenty of International rugby to bet on this coming weekend and while I will be getting involved there is an event starting next week Thursday that has already caught my eye.
The US Open is the second golf major of the year after Sergio Garcia finally got the "monkey off his back" with victory in the US Masters back in April. The US Open is traditionally a tough test of golf and this year the venue will be Erin Hills a course that I have seen described as a "new course that looks old" with a "Scottish feel" and an "American twist".
The links like nature means the course is very exposed to the elements and if the wind gets up we could really see players struggle to tame this monster. My first thought is always to look for a South African to back but we have to go back to Retief Goosen in 2004 since we last had a winner.
A look down the betting boards does not make for encouraging reading. Brandon Grace is the first local player to appear and he is priced at 40/1. Grace has proven he has the game for the US Open but of concern is that his form in 2017 has not been at the level it was in 2016. Not far behind him in the betting we have former British Open champion Louis Oosthuizen at 50/1. Louis has appeared towards the top of some leaderboards this year but like Grace is hardly playing the sort of golf that will have me steaming in to back him.
Charl Schwartzel is 66/1 but he is another battling to rediscover his US Masters winning touch and below those 3 we are into some really big prices with 1994 and 97 champion Ernie Els quoted at 300/1.
As the betting suggests Grace is the most likely of the quartet mentioned above to mount a challenge and I will probably include him in my staking plan but it is a bit disappointing that South African golf is by recent standards at a low ebb and we really have to scratch around for an interest.
To those looking for an alternative to betting we will be running a Goodforthegame SuperBru pool with prizes from World Sports Betting, it's free and all are welcome to play.
Click here to join the Goodforthegame SuperBru Club and be sure to get invited into all of our pools!
Twitter: @BrentGraham

This article was written for the CitiGaming supplement of the Citizen Newspaper and was published on the 8th of June 2017.