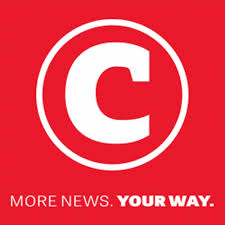 It is Super Rugby semi-final weekend and I am really looking forward to both games and am already quite heavily involved financially.
The Crusaders opened up -6 at home to the Chiefs with Sportingbet and as I had projected a 10 point handicap in favour of the home team I felt obliged to have a big bet on them to win by 7 points or more. The line has shifted out to -8 at the time of writing and there has been plenty of debate around this semi-final in our forum. There are certainly some stats that suggest the game could be close.
First up only 3 of the last 15 New Zealand derbies have had winning margins of 13 points or more and secondly the Chiefs have a good recent record against the Crusaders winning 4 of their last 5 matches and their last 3 meetings in Christchurch. In favour of the home team though is that they won the most recent meeting by 7 points in Suva, Fiji and were very impressive in dismantling the Highlanders in poor conditions last week.
Perhaps the most flawed argument I hear is that being a knock out game the score line is more likely to be close. In my experience quite the opposite is true and the stats back this up with the last 6 semi-finals being decided by 12 points or more.
My theory on this is that once a team has a lead they are happy to keep building on this by taking 3 point penalties when on offer rather than chasing bonus points. The team that falls behind does not have the incentive to chase a losing bonus point and very quickly starts throwing caution to the wind in an effort to get back into the game and this often backfires resulting in them conceding more points.
The travel back from South Africa is also a negative for the Chiefs and last year they beat the Stormers by 39 points in South Africa only to lose by 16 points when travelling back to take on the Hurricanes in New Zealand. I would argue that this Crusaders team are as strong as the 2016 Hurricanes and that the Chiefs are a slightly weaker team a year later.
I am firmly on the home team and for my Lions v Hurricanes preview you can go to the Goodforthegame website.
Click here to join the Goodforthegame SuperBru Club and be sure to get invited into all of our pools!
Twitter: @BrentGraham

This article was written for the CitiGaming supplement of the Citizen Newspaper and was published on the 27th of July 2017.