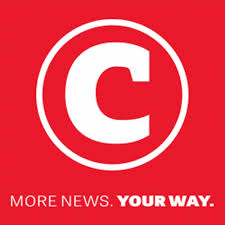 Say what you want to about the Currie Cup, but when the semi-finals roll around the tension begins to build as the top provinces fight it out for glory.
We are used to speculating as to the use of Bok players for the playoffs but this year the tournament was further confused by the participation of the Cheetahs in the Pro 14. There have been some big betting movements in the days leading up to matches and shrewd punters have made decent money on this tournament.
The semi-finals take place this weekend with the Sharks hosting the Bulls and WP at home to the Lions. The Sharks are the ruling favourites at 13/10 which is almost double what you could have backed them at a week ago. But why the big betting drift?
They comfortably topped the table and I don't think you can read too much into their home defeat to WP on the weekend as they clearly had less to play for. The main reason for the Sharks price ballooning is the fact that the Lions (currently 17/10) have made the last 4 and with their returning Boks are now obvious factors.
This leads us to the matches this weekend with WP against the Lions first up. The Lions have been priced up as 7/10 favourites and that relates to the bookmakers giving the home team a 3.5 point start. I agree with the betting here and won't be steaming in to back either team as while expecting the Lions to win I was impressed with WP last week and they are strong at home.
The game that interests me from a betting perspective is the Sharks against the Bulls in Durban where the Sharks are 7/20 to win and -8.5 point favourites on the handicap. The Bulls have certainly improved under Mitchell and they are trading at 10/1 from 20/1 a week ago when they looked like they might miss the business end of the tournament. They have an excellent attack but now meet the best defense in the competition and I cannot look past a comfortable Sharks win here.
Up until last weeks match against WP they hadn't conceded more than 15 points in a game at home and with the reward of a home final as motivation I am expecting high intensity and a Sharks win by double figures.
Click here to join the Goodforthegame SuperBru Club and be sure to get invited into all of our pools!
Twitter: @BrentGraham

This article was written for the CitiGaming supplement of the Citizen Newspaper and was published on the 19th of October 2017.