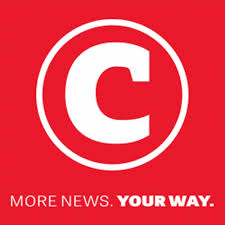 Readers of last weeks article will know that I had some pretty tense moments in the Currie Cup semi-final between the Sharks and the Bulls. I had backed the home team to win by 9 points or more and was pretty confident it would arrive and judging by my stake, perhaps a little bit over confident.
I couldn't watch the game as was at a water polo tournament watching my daughter and perhaps it was best I was distracted as the score constantly moved either side of the handicap. I was still in the car listening to commentary when the Sharks raced into a 14-0 lead and I thought it was race over.
At the end of the 1st chukka I checked my phone for scores and was dismayed to see the Bulls had pulled to 14-10 and the handicap now looked anything but a sure thing. When the Sharks led by 7 going into the last quarter I fancied my chances and was relieved when I saw the lead shift out to 10 points.
I would have been more concerned had this been a regular season game as the Bulls would have taken a penalty for the losing bonus point however being a playoff I basically had to avoid a Bulls try. As the polo ended I focused harder on my phone and was relieved to see the final score at 37-27 meaning a narrow but substantial win.
Onto this weekend then and the final Sharks against WP in Durban after Province beat the Lions convincingly at home despite starting underdogs. I conducted my regular Sunday night handicapping exercise and made the |Sharks -8.5 points so was understandably excited when World Sports Betting opened -4.5 about the home team.
I think they had something in hand in their win over the Bulls and am banking on them being back to their defensive best this weekend. In truth I was expecting some more movement in the line by the time I wrote this but at this point the bookie has just shortened the -4.5 to 8/10 from 9/10.
Some encouraging stats is that of the last 9 Currie Cup finals played the winning margin has been 5 points or more on 8 occasions and here is hoping the home team can do the business in a Currie Cup final for the 4th year in a row.
Brent Graham is a sports betting blogger at www.goodforthegame.co.za and to get on his free weekly e-mail list just send a message to This email address is being protected from spambots. You need JavaScript enabled to view it. titled "Best Bets".
Twitter: @BrentGraham