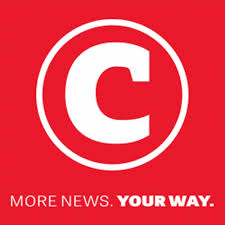 In 2005 I launched a website focused on sports betting and previewing major sporting events. The site was called Sports Review and I partnered with a good mate of mine who also enjoyed betting on sport.
At the time I was expecting the sports betting industry to grow and although I never (and still don't) have a plan as to exactly how to benefit from that growth, I just knew I wanted to be in that space.
I based this growth prediction on the popularity of sports betting in places like the United Kingdom where the likes of Ladbrokes and William Hill had entered the online market and Betfair was offering punters the opportunity to play bookmaker. There were also a host of sports betting preview sites headed by the likes of Betting Zone and simply put Sports Betting was a massive industry.
The reason for sports betting lagging behind in this country is that prior to 1994 it had been illegal and the only thing us punters could enjoy was a bet on the horses or a long drive to one of the casinos. South Africa was also slow on the internet connectivity uptake so in retrospect I should not have been surprised that that industry took some time to get moving.
When Sports Review started there were only a couple of online sports books licensed in South Africa. This number grew gradually with a spike in 2010 when the offshore operators Ladbrokes and Victor Chandler entered the market for the Soccer World Cup only to exit with their tails firmly between their legs.
They had in my opinion overestimated the size and speed of growth of the online sports betting industry in South Africa, but the better part of a decade later I wonder if their timing wasn't just off?
I would be surprised if there is much less than 30 online books in South Africa today. Leading bookmakers are following the international trend of sponsoring sports teams and it was quite something to watch the World Sports Betting Cape Cobras and the Hollywoodbets Dolphins clash in the recent Ram Slam T20.
Last week World Sports Betting announced they were sponsoring the Lions rugby team (and the Goodforthegame Superbru Super Rugby) and I think we can safely say that sports betting in South Africa has at last arrived at the party.
Click here to join the Goodforthegame SuperBru Club and be sure to get invited into all of our pools!
Twitter:@BrentGraham

This article was written for the CitiGaming supplement of the Citizen Newspaper and was published on the 8thof February 2018.
Brent Graham is a blogger on www.goodforthegame.co.za and to get on his free weekly e-mail list just send a message to This email address is being protected from spambots. You need JavaScript enabled to view it. titled "Best Bets".