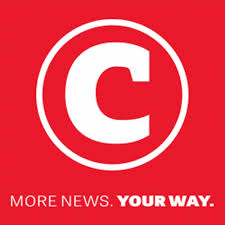 If you hang around with people who bet on sport you will often hear them talk about betting value. People often disagree about what value is but for me it is simply when you get a price or a handicap line which is better than what you were expecting and a subsequent shift in the market proves that you were correct.
I have always considered myself pretty astute when it comes to spotting value, particularly in rugby handicaps and more often than not the markets will shift along with my fancy. The problem is that you don't get paid out for finding value, the bet actually needs to arrive for you to collect.
This past weekend's Currie Cup action saw some of the biggest line movements that I have seen in my years of sports betting. Free State were at home to the Sharks and as their top players were involved in Pro 14 action it was a given that they would be fielding a weakened side.
The problem with an unknown side like this is just how weak would they be and when Betxchange opened -15.5 Sharks, I received a message on my phone from a fellow punter alerting me to this price. I had handicapped this game -24.5 Sharks but was tied up in meetings and could not get any bets down. Alert punters quickly grabbed the -15.5 and it wasn't long before the handicap shifted to 20.5 and 25.5, eventually settling at around the 30 point mark as kick off approached.
There was little doubt that in this case the bookmaker had misread the market and the punters who got in early certainly had the value. Speaking from experience I can certainly tell you that spotting value like this makes you do reckless things like bet well more than your normal limits and so when the game kicked off on Saturday I have no doubt that there were many punters massively exposed.
Surely the Sharks would do the business and win comfortably? As it happened they only just scraped a victory winning by 4 points and the Betxchange trader who priced up got out of jail in no uncertain terms. The same cannot be said for the punters who were relying on the Sharks and they will have to lick their wounds until the next big opportunity comes along.
Twitter: @BrentGraham

This article was written for the CitiGaming supplement of the Citizen Newspaper and was published on the 6th of September 2018.
Brent Graham is a blogger on www.goodforthegame.co.za and sends a free weekly e-mail list just CLICK HERE to register