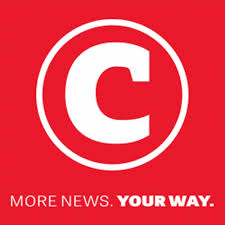 As readers of this column will know I called last weeks Springboks v France test horribly wrong. I really expected the French to give the home team a tough match and while they started quickly they were never really in the game after their opening try. I had taken France +7.5 points as my biggest bet of the weekend and was left licking my wounds and wondering where I had gone wrong?
A post on the Goodforthegame forum earlier in the week got me thinking though. The poster was asking a question of "The Oracle" whose weekly previews we put on the website. The Oracle unlike myself has been in cracking form and was all over the Boks on the minus handicap on Saturday. The forum poster asked the question as to whether The Oracle also bets on other markets such as team and player points as all of his tips are handicap or match result plays.
At the time of writing I had not seen a response to the question but the post gave me some food for thought. The Oracle is obviously making money with his current strategy and beating the handicap is clearly his strength. I would imagine then that his response would probably be that he focuses on where he is strong and does not get distracted by other bets that could potentially change his approach to games and thus could prove costly.
On the flip side I then asked myself the question as to where my strengths lay? Historically I have proven quite strong at forecasting where the handicaps would be priced but my record of picking handicaps is poor. By contrast most of my money has been made on the total points lines where I enjoy looking at history, current form and even the weather to form an opinion.
That begs the question as to why my biggest bet of the weekend was on a handicap bet an area I am weak in? The answer of course is that I have lost discipline over the last few weeks and have started betting just for the sake of it. That ends this weekend though and from Saturday I will be betting less but more importantly I will be focusing on markets where I have been successful in the past and will be sticking to my strengths.
Click here to join the Goodforthegame SuperBru Club and be sure to get invited into all of our pools!
Twitter: @BrentGraham

This article was written for the CitiGaming supplement of the Citizen Newspaper and was published on the 22nd of June 2017.