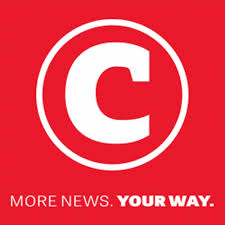 Having got the Lions v Hurricanes semi-final hopelessly wrong in the end I was determined to show a profit on the Super Rugby final between the Lions and Crusaders on Saturday.
I began the week firmly in the Crusaders camp but I then fell into the trap of doing too much reading and listening. Every article mentioned 62000 screaming fans as well as the fact that the Crusaders would have to travel to South Africa and play at high altitude.
The Crusaders had opened marginal favourites with the bookmakers but after some early money for the visitors the support for the Lions began to grow and punters started steaming into the hosts.
I knew so many rugby punters going to the game and all of them were doing so with every intention of shouting home a Lions win. I tried to keep a level head but it was no good, Super Rugby final fever started to grip me and where I usually follow the rule of backing the strongest defensive team in finals I now started convincing myself that the Lions had what it takes to break the Crusaders down.
By the time the game kicked off I had done a complete about turn and was on the Lions to win as well as the Lions to score 28 points or more. To make matters worse I also went high on Lions try scorer shirt numbers at 37.
The Lions began quickly but for me the first warning signs was when they tried unsuccessfully to set up a drop goal and shortly after when Jantjies went for a speculative drop with good ball that the Lions would have run 100% of the time in any other match.
This change of tactics smacked of a side that lacked some belief and although home supporters will point to the red card in the 1st half as a big factor in the loss I really felt they were beaten by the better team on the day.
Having mentally written off my fixed odds bets at half time I was left to shout home some Lions tries by big numbers to hopefully rescue the shirts spread bet. Needless to say I wasn't cheering when number 2 went over for their 1st try and although the reserve prop lessened the damage it is a final I won't be remembering very fondly.
Click here to join the Goodforthegame SuperBru Club and be sure to get invited into all of our pools!
Twitter: @BrentGraham

This article was written for the CitiGaming supplement of the Citizen Newspaper and was published on the 10th of August 2017.