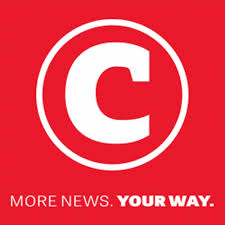 Sometimes it seems like every bet you take goes down to the wire and when that is the case you just hope that things fall your way. This past weekend was one of those and when the dust settled my nerves were frazzled but most importantly I was ahead.
My first proper punt of the weekend came in the Hurricanes v Crusaders game where I fancied plenty of points and backed over 51.5 point meaning I needed a combined 52 points or more in the game to win. At half time I was giving myself an imaginary back slap as with 38 points already banked I surely couldn't lose this one?
As it turns out I could with the second half frustrating to watch and when the final whistle blew I was still 4 points shy of what I needed. My next bet was the Sharks to lead the Sunwolves by 12 or more points at the break and this one was the exception to the rule this weekend in that I never really had to sweat as the Sharks entered the tunnel well clear.
The 6 Nations game between Ireland and Scotland was about to kick off and this was the game which was to turn my weekend. I took 1/1 Ireland would score 14 or more first half points at WSB and I soon found myself in trouble. Thankfully Ireland scored an intercept try and then with time running out they broke upfield, butchered a try before finally scoring. The conversion landed and I was out of jail and looking for more action.
I found it in the Lions game where I backed the Blues to score 26 points or more and this bet really looked dead and buried in the last quarter. Somehow the Blues rallied and not only scored 38 points but won the game. The match result was irrelevant to me but I was now nicely up for the weekend.
Before closing my eyes on Sunday night, I took a large Vancouver 7's bet on Fiji to beat the Blitzbokke at 1/1. I really thought Fiji should be firm favourites and I woke to the news that Fiji won, but only just, perhaps it was just as well I slept through that.
Overall a great weekend despite the bad start and of course I am now fired up for next set of games.
Twitter: @BrentGraham
Click here to join the Goodforthegame SuperBru Club and be sure to get invited into all of our pools!
Twitter: @BrentGraham

This article was written for the CitiGaming supplement of the Citizen Newspaper and was published on the 15th of March 2018.
Brent Graham is a blogger on www.goodforthegame.co.za and to get on his free weekly e-mail list just CLICK HERE